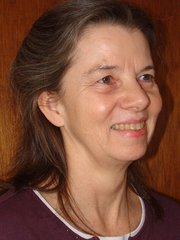 ELK CITY — Lots of news submitted by Marlene concerning the VFW Post and Auxiliary and the American Legion Post for this week:
The American Legion Posts and the VFW Post and Auxiliary will be presenting a Memorial Day ceremony at the Big Elk Creek Bridge May 24 at 1 p.m. Bob Mackey will be providing patriotic music. If you are interested in participating, be at the VFW hall for details at 11 a.m. The VFW Ladies Auxiliary will be offering a baked food sale as well as distributing flags and poppies at 11 a.m.
The VFW Post Commander, Earl Johnson; quartermaster, Dale George; ladies auxiliary president, Coco Anderson; secretary, Marlene George, and Kimberly Holmes attended the District 2 meeting in Potlatch, Saturday, May 9. Kimberly was elected District 2 president and Coco accepted the position of guard.
The VFW Post 8311 will be performing a traditional flag retirement ceremony following lunch on the last day of school, June 18, behind the VFW building. Anyone having worn-out flags may bring them to the post building prior to June 18. The public is welcome to the ceremony. For historic information on this ceremony visit the Betsy Ross home page at http://www.ushistory.org/betsy/more/flagretirement.htm.
The newly-elected Auxiliary VFW District 2 president and guard are planning to attend the VFW Department of Idaho Convention, June 7-10, in Jackpot, Nev. Plans are being made for some fund-raising activities to assist with the expenses. All contributions will be appreciated.
"Your love of liberty — your respect for the laws — your habits of industry — and your practice of the moral and religious obligations, are the strongest claims to national and individual happiness." —George Washington, letter to the Residents of Boston, 1789
Meetings: Sew Help Me Quilters on May 26.
Anniversaries: Bryan and Katie Cox.
Birthdays: Jack Lyke, Tommie Phillips and Berkeley Susan Cox.
History: In 1901, Irad Minert, who was born in Albany, Wisc., in 1859, built a hotel at the hot springs as well as the furniture that was in it [we were given one of the last remaining pieces when we lived up there which fortunately saved it from the fire when the old lodge burned down in 1977 or there about]. In 1902, a telephone line was run to the hot springs by Percy Ellis. He had been up there before anything had been built. Percy later owned a drug store in Stites.