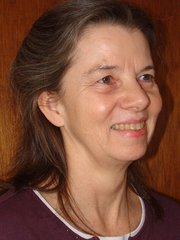 ELK CITY — Senator Mike Crapo will conduct a town meeting in Elk City on Friday, May 29, at noon at the Forest Service meeting room. This would be a good time to get to meet him and share concerns, issues, ideas, etc., with him to take back to D.C.
Birthdays: Joe Jones, Darby Selman, Kenneth Thompson, Cody Jury, Dakota Jury, Dave Paisley and Debbie Layman.
History: The Department of the Interior built a log cabin at the Hot Springs in 1903 which became cabin No. 1 and was later used as a post office. By 1907 a road was cut out to Findley's Station which was a stopping place between Elk City and Dixie. Both Irad and Emma Meinert carried mail — she carried 40 pounds while he carried 20 pounds. In 1918, the lodge was built and had six rooms, a kitchen and a dining room.