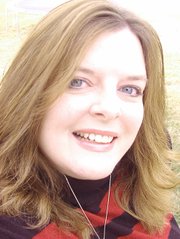 Mark your calendars: Pets Pictures with Santa will be on Saturday Nov. 21, from 10 a.m. to 1 p.m. at Green Acres Nursery in Grangeville. Cost for a 5 x 7 color matted photo is $10. Pet owners are also invited to bring in dog and cat food, wet and dry, litter and monetary donations. For questions call Melinda at 983-5832.
•
Umpqua Bank in Kooskia will be accepting food and cash/check donations for its local food bank. Nonperishable items and cash or checks will be accepted now through Dec. 18.
•
A White Bird Chamber of Commerce Open House Meet and Greet is set for Monday, Nov. 16, Hoot's Café, 6 p.m. Refreshments will be served. This is an opportunity to meet the chamber officers and other local business owners and share ideas.
•
Grangeville Centennial Library will continue to host its preschool story time Wednesdays at 1 p.m.
During November, NaNoWriMo is happening. Want to write a novel in a month? This is your opportunity. Check out the NaNoWriMo website to sign up (and the GCL Facebook page for details, too).
Nov. 7, 1:30 p.m., the GCL Drama Club will host two performances at the Blue Fox Theater. Admission is $1. Nov. 16-20 is Family Read Week. Keep tuned in for details.
Closures: Nov. 11th for Veterans Day and Nov. 26-29 for Thanksgiving.
•
The Grangeville business imprint has moved two doors down the hall from its previous location at the mini-mall at 158 East Main Street. It's still offering custom screen printing and unique gifts. Call Laurie at 983-0018 for details.
•
By the way, in the former imprint space, The Village Shoppe is opening. Stay tuned for details on this!  Grand opening is Nov. 10.
•
I heard this on a news show the other night and it kind of helped put the national debt in more of a perspective for me.
Musician Taylor Swift pulls in about $80 million a year. She would have to perform every day for three years just to pay the interest on the current national debt. Wow.
•
The state of Idaho is launching a bold new initiative called Direct Admissions to encourage students to continue their education after graduating high school.
In support of this initiative, on Nov. 10 the University of Idaho will hold enrollment events in 43 locations across the state. Called Enroll Idaho, these events welcome high school juniors and seniors, their families and friends and high school officials to attend an informational session. The Idaho County Enroll Idaho Event will be held Tuesday, Nov. 10, at the Grangeville High School auditorium from 7 to 8:30 p.m.
•
Check out the front page of The Shopper for all the businesses in Cottonwood offering free Veterans Day deals Nov. 11.
•
All you James Bond fans, look for Spectre opening at the Blue Fox Theater on Grangeville's Main Street this week.
•
Thanks to the Idaho County Trunk or Treat volunteers. I had a fun time taking my great-nephew, Robby, 3, trick-or-treating. He was especially excited to climb up in the fire truck. A special thanks to the nice man on Tamera Drive who not only told us we could pick apples from his tree but brought us a bag to take them home in. They are delicious!