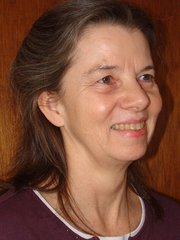 ELK CITY — Don't forget the community Veterans Day dinner at the VFW hall on Wednesday, Nov. 11, at 5 p.m. They will be serving pork roast, mashed potatoes and salad. If you would like, bring a potluck dish to go with the meal. Quilts of Valor will be presented to two of our veterans after the dinner. Winner of the Patriots Pen contest may be announced if there are entries.
Meetings: Elk City Area Alliance, 7 p.m. at the Forest Service meeting room on Nov. 9; EMT meeting on Nov. 10.
Birthdays: Rob Robinson and Adler Brunson.
History: Nate ran the line until he sold it to Frank Hye in 1914. In the summer of 1911, John Jack and R. Cote took an automobile trip – the first – to Elk City. Nate again took over the line upon the conviction of 2nd degree murder by Frank Hye who was sentenced to 10 years in prison. In May of 1915, the mail contract from Stites to Elk City was awarded to "Ole" Johnson and John Phillips for $14,000. In the fall of 1917, "Ole" drove a vehicle along the road (even with six inches of snow at Switchback station), which brought an end to four-horse stages needing to bring mail and supplies to Elk City.