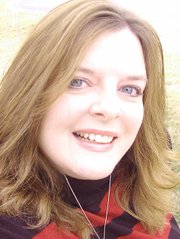 Grangeville's Umpqua Bank on Main Street is collecting hats, gloves and coats for those in need, through Dec. 1. A special emphasis is on the hats and gloves this year. Drop items off in the bank's collection box. 983-0600.
•
Families in Grangeville, Harpster, Clearwater, Fenn or White Bird, are welcome to sign up for the Grangeville Tree of Sharing during the month of November. To have your child's wishes placed on the tree, you will need to sign up at Health and Welfare no later than Dec. 4. For questions call Linda at 983-2300. Those from other communities will need to sign up for the tree in their area. Additional Christmas programs run by various groups are in Cottonwood, Kamiah and Kooskia.
•
Tune in to KORT 1230 AM this week for football. The Grangeville at Nampa Christian game will be aired with pregame at 5:30 p.m. and kick-off at 6 p.m. (Pacific Time). Saturday, Cottonwood's Prairie will faceoff at Raft River with pregame at 12:45 p.m. and kickoff at p.m.
•
Salmon Rapids Lodge will offer a room and Thanksgiving dinner special Nov. 26. Guest room and dinner packages are available starting at $125.38. Salmon River Catering will provide a tradition dinner. Book now by calling 628-2743.
•
Second Hand Treasures in Fenn is offering 50 percent off everything the first and third Saturdays of each month. That makes the next sale set for Nov. 21. The thrift store benefits Summit Academy. Business hours are Tuesday, Thursday and Saturday, 10 a.m. to 4 p.m. Stop by the store in Fenn on U.S. Highway 95. Call 983-5549.
•
Groaners fitness fall class schedule is in full swing. For a cardio workout, come in and join Terra Hill's cycling class at 6 a.m. on Tuesday and Friday. Noon Pilates and circuit training and the 8 a.m. classes are available, too. Call 983-7070 or stop by 505 West Main St. and pick up a schedule. Classes are open to the public for a nominal class fee and are free with all gym memberships.
•
All area businesses: The Free Press will be printing its 4 Weeks of Christmas holiday showcase special section starting the week of Nov. 24/25. To advertise in this call an ad rep at the Free Press right away: 983-1200. Then all area readers, be ready to enter for four great weekly prizes including a $500 gift certificate from Bud's PowerSports in Cottonwood, a $400 power tool package from Early Bird Supply in Grangeville, $100 in auto detailing from Reflections Auto Detailing and $100 in gasoline from Jacobs Oil, Inc., both in Grangeville. Just answer the special question each week to be eligible to win. Be sure to enter all four weeks because then you will have the chance at the grand prize, $1,500 in merchandise at Lindsley's Home Furnishings. Wow! Don't miss out on this!
•
Grangeville Chamber of Commerce and merchants are seeking assistance hanging decorations Friday, Nov. 13, starting at 7:30 a.m. New downtown light pole decorations will be placed. Meet Nancy Asker by the Avista building.
•
Mark your calendars for Nov. 28, at the Silver Dollar Bar in White Bird: A "Friends of Darlene" fund-raiser has been set with guest bartenders Wendy Kunkel and Jenny Hanson. Homemade chili will be available for donations starting at 11 a.m. Darlene Wadsworth had a stroke recently and all proceeds will go toward her medical expenses.
•
Lewis Clark State College Grangeville Outreach will offer Excel - Beginning Tuesday, Dec. 8, 8:30 a.m. to noon at the Grangeville Outreach Center. Dale Brege will be the instructor. Cost is $40 and he will donate his fees to the Grangeville High School Dual Credit Scholarship program. Call 983-2164.