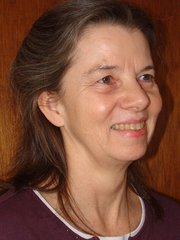 ELK CITY — A salute of grateful appreciation to all veterans for their service to our country. Remember the community Veterans Day dinner at the VFW hall on Wednesday, Nov. 11, at 5 p.m. For those of you interested in history, check out the book or book-on-tape, Unbroken. I haven't seen the movie but, even if you have, the book is so well-written with much more detail than a movie could possibly have, that it is worth the read.
Hunting has been very slow and less successful so far than in the past. Maybe due to shortened season, results of fire devastation, wolves, etc.

Meetings: VFW Post and Aux. on Nov. 12; Idaho Food Bank on Nov. 17.
Birthdays: Tim Chaffee, Sierra Phillips, Grace Denham, Espen Johnson, Jeanette Johnson, Sily Denham, Ethan Denham, Robin Hendrickson and Shawn Phillips.
History: Apparently, two trips per day were made between Stites and Switchback station in the truck. The truck was also used to haul passengers to Newsome and Elk City. Mr. and Mrs. Yarbrough ran Newsome Station which was built entirely of logs. Even though the truck was successful, at times, horses were still needed to get through the mud and snow between Stites and Switchback and Newsome and Elk City.