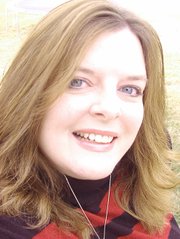 State regulators recently approved a 16-month plan for Idaho's second area code to be implemented in late 2017. An hour after the Idaho Public Utilities Commission issued its order approving the plan, the agency that contracts with the federal government to administer the nation's area code numbering plan, Neustar, issued Idaho's second area code: 986.

The second area code will be issued only to new telephone numbers beginning in late 2017. Idaho is one of few states that still has one area code, "208" issued in 1947.

•
Wednesday, Nov 18, 5-7 p.m, Avista and LCSC Outreach will be holding a joint Business After Hours in their respective offices. Carla Wilkins, with our local LCSC office, will be providing cookies and cider and there will be drawings for enrichment class gift certificates. She will be giving away 5 gift certificates for those classes, ranging from $5 to $30.
Avista is also having refreshments and will have Mike Tatko, regional business manager for the Lewis Clark region, and Jayson Hunnel, regional account executive for Energy Solutions, giving short, informative talks on energy efficiency (think lighting), rebate opportunities for businesses, Avista's community involvement and also touch on rates.
•
HomeGrown Quilts on Grangeville's Main Street will be hosts to an open house this Saturday, Nov. 21, 9 a.m. to 3 p.m. A traveling display from Artisans For Hope, a community-based, volunteer-driven nonprofit organization in the resettlement city of Boise, will be available for viewing. (This is actually on display now through Dec. 24).
•
I hope you had a chance to hear the Idaho 25th Army Band at GHS last Thursday. It was a wonderful treat and they played to a full house. Thanks to Mrs. Stefani for organizing this. I will put some videos on our Free Press web site for those who would like to listen.