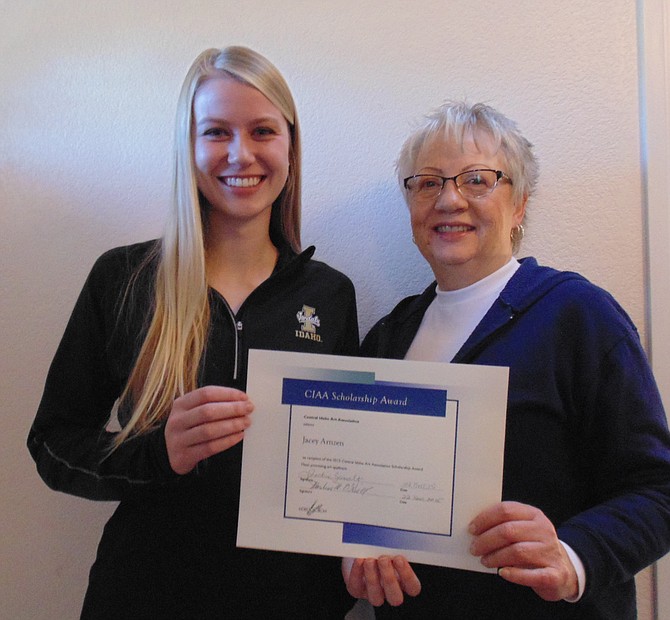 GRANGEVILLE — Jacey Arnzen earned the Central Idaho Art Association 2015 Scholarship Award. She is presently attending the University of Idaho majoring in Advertising and minoring in Art with a goal of working as a graphic designer. Arnzen stated she always had a passion for art and sees it as a venue for impacting society.
"There is art all around us, and I want to have a part in how it is intertwined with everyday life," she noted.
She is a graduate of Grangeville High School and is the daughter of Jerry and Janelle Arnzen of Grangeville and has one sister, Kally, who attends GHS.
CIAA encourages applicants for the $200 scholarship. Applicants should be seniors attending Grangeville High School, Clearwater Valley High School at Kooskia, or Prairie High School at Cottonwood and must demonstrate a plan to major/minor in art at college/university. Contact Scholarship Chairman, Jackie Zumalt at 208-983-0438, or ciaa.idaho@gmail.com.