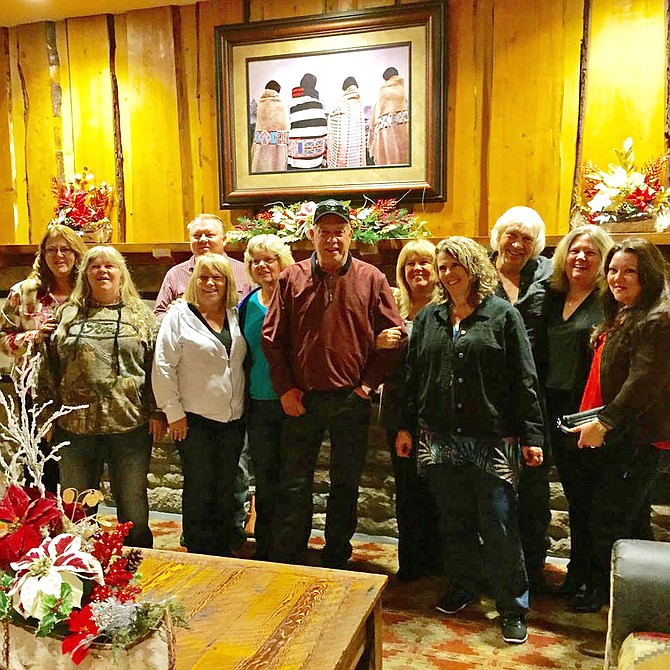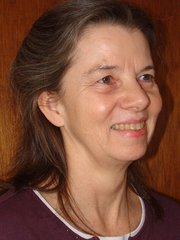 Betty (Cooper) Nitz celebrated her 80th birthday in a grand style at the Coeur d'Alene Casino Resort and Hotel on Nov. 13 and 14. The party was hosted by her son, Eric Nitz, and daughter, Vicki Ash. More than 60 people were there to honor her coming from six states – Washington, Oregon, California, Arizona, Idaho and Iowa. Many friends as well as family members were in attendance. Betty's family, the Coopers, came to the Elk City area in 1948. There were six girls and four boys in the family.
Betty Jean Cooper was born in 1935 in Glencarlyn, Va. The family moved to Vanport, Ore., during WWII, where her father worked in a shipyard. After the war, her dad worked in sawmills in Lucile, White Bird and Elk City. By 1948, at the age of 13, Betty was cooking for a hunting camp in Chamberlain Basin. The next year she met Wayne Nitz and they were married in Grangeville in 1951. During the 1952 fire season, she cooked for about 80 firefighters at the Red River Ranger Station. She also trained as a practical nurse at Grangeville General Hospital (now Syringa Hospital) and then served as Elk City's nurse from 1955 to 1972, until her brother, Paul, organized EMTs to serve the area. While husband, Wayne, and his brother, Don, were guiding hunters, Betty ran the Elk City Bar & Café, but by 1964 she hired Mary Hadden to run it. Betty was also serving as postmaster and performed the job for 30 years, from 1962-1992. During that time, the post office grew from 60 boxes in the grocery store to its own building with 600 boxes. Betty, being community minded, also served on the boards of the Water Association and the Booster Club (now the Elk City Area Alliance), as well as being active in getting the roads paved in the late 1970s. (Information gleaned from an interview Bill Salmon conducted)
The Dust Devils ATV Club Christmas party, dinner and gift exchange on Saturday, Dec. 12, at 5 p.m. at the VFW kitchen will be a variety of meats such as turkey, ham, pork loin or beef ribs. They request that you bring a side dish. This is a member-only plus guest if you have no mate. Confirm attendance by e-mailing Arlene at aaevett@hotmail.com or Mike at 305-7742. Of course, if you are an Elk City resident, just call Karen Crosby at 2567.
Meetings: Water and Sewer on Dec. 1.
Birthdays: Aaron MacMenamin, Alyssa Stibal, Kendra Sims and Rebekah McManus.
Memorials: Heather Lowry.