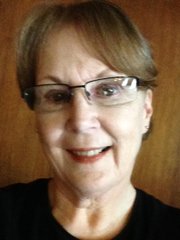 LOWELL / SYRINGA — Best recipe for the Thanksgiving turkey yet, heard it on Saturday Night Live, "Just stick the bird in the oven 'til it's done." Then, of course, there are 501 versions for pumpkin pie, and one read "if you use real pumpkin you will have to add more spices." Everything tastes good on this special day because of the friends and family around the table.
The hunters are back home, it's freezing cold, Mike Jr, Lara, Martha, Ella, Ruth and Madeline Smith are spending this week in Las Vegas with Lara's family there.
The rest of the Smiths, Mike Sr., Marie, Marty, Dani, Max and Great Gramma will have a country Thanksgiving dinner in Lowell, no oysters on the half shell!
The loggers are still up on the Selway, the Fish and Game are still counting fish at the bridge trap here at the confluence, looks like everything else is closed, or at least mostly closed, the Wilderness Inn, Cougar Canyon, River Dance Lodge, and the only thing going on up here is activity at Jackson's place in Syringa and the cabins in Lowell at Three Rivers, and they stay open year round. Backcountry hunting is still happening and some hard-core fishermen are out and about, school starts back next Monday and life goes on.
Black Friday has some great specials, I'll be here, at home, answering the phone!
Mr. Max is talking up a storm, at 2 years and 3 months he can wrangle the dogs into submission with a hand sign and few commands: "sit and stay, right now" he sez, and walking away he mumbles, "perfect." Happy Thanksgiving!