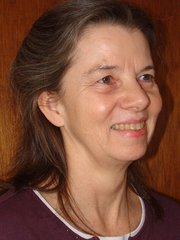 Cookoff is Oct. 10
Elk City Saloon and Cafe will host the annual chili cookoff this Saturday, Oct. 10. Judging will start at 4 p.m. Entry fees are $5. First place pays to the Best, Second place pays to the Most Original, and Third place pays to the Hottest. Karaoke will start around 8 p.m. Bring in your trophy deer, elk, or bear for a photo and free beer.
ELK CITY — Don't forget the VFW Auxiliary's annual "Hunters' Feast" on Oct. 17 from 5-7 p.m. at the VFW Hall. Do you have wild game, fish or birds? Donate them to this effort. Bring your prepared dishes to the dinner but if you are unable to attend, frozen meats and dishes can be donated early and placed in the freezer in the kitchen. The auxiliary will furnish spaghetti and green salad. For information, contact Cocoa at 842-2466 or Marlene at 842-2804.
Meetings: Elk City Area Alliance on Oct. 12 at the Forest Service at 7 p.m.; EMT business meeting on Oct. 13; American Legion on Oct. 14.
Birthdays: Pat Jensen, Erica Phillips and Ryan Denham.
Anniversaries: Stitch and Joanne Kaech and Sage and Alyssa Stibal.
History: The Surridge brothers had laid out the town of Bridgeport (1898) prior to running the state line. Business was so brisk that they bought a new coach and started to improve stopping places along the route. It was reported they never missed a trip but the winter months proved a big challenge. They raised the rates to $7 one way and $12 round trip. They had to have snowshoes made for the horses. At one time the road was so bad the mail had to be carried in on horseback. In the winter they couldn't use coaches. In July of 1898 the stage company was attached for debt.