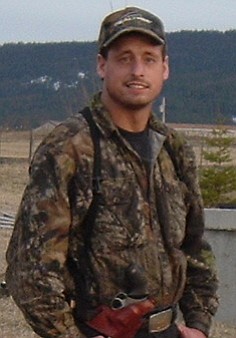 WHITE BIRD — For the City of White Bird, the mayor and two council positions – all four-year terms – are up for decision in the Nov. 3 election.
Running for mayor is incumbent Rick Alley and challenger Rod Pilant. Council seats are sought by Homer, Brown, and incumbents Janis Ann Owen-Comrie and Darlene Wadsworth.
Mayor
Rick Alley
"Trying to keep and maintain our small town way of life," said Alley is his reason for running for re-election as mayor.
"The wastewater facility upgrade will be taking place for the next couple of years," Alley said. "The city of White Bird has been working on this project for the past two years and it is an issue of concern for our residents."
Alley was born and raised in Idaho County and has resided in White Bird since 2000. He served on the city council from 2001 to 2008 and has served as mayor since 2008.
Rod Pilant
"I want to reestablish unity with in our community," said Pilant. "Several citizens of the area, voicing their frustrations with the division that seems to lie between the city and local organizations, have approached me urging me to run. I believe the community has a lot more to offer structured toward family events."
Pilant is a newcomer to politics and self-admittedly doesn't have much interest in it. He continued, "What I am interested in, however, is having a healthy vibrant community to raise my family in. That is not happening as of now nor is anyone stepping up to make it happen. So into the world of politics I go."
Pilant has worked in the metal fabrication business for 30 years, of which 23 has been in management. For the last 15 years he has been employed with Wimer Fabricating, Inc. (formerly known as Jack Wimer Machine), seven as shop foreman, and the past seven years as general manager.
"I am a problem solver and maintain strong team leadership skills," he said. "As mayor I will embrace the ideas of our citizens, community organizers and local businesses."
He and his wife, Josi, have eight children and two grandchildren. Pilant is a third-generation resident, having been born and raised in the White Bird area.
Council
Janis Ann Owen-Comrie
"I enjoy going with the city employees and checking to see if everything is running smoothly," Owen-Comrie said. "I have even helped at the wastewater plant. I don't mind getting a little dirty to keep this little town up and running."
She has served on the city council since 2012. She is a member of the Rebekahs and the White Bird Medical and Relief, and said she enjoys enjoy helping at all fund-raisers.
"I moved to White Bird in 2009 and fell in love with the little town and wanted to become an active member of the community," Owen-Comrie said.
She and her husband, Richard, have been married 31 years and have three children. She has worked in the California Secretary of State's Office, has a dental assistant degree and is a licensed esthetician.
Darlene Wadsworth
"I enjoy being a part of the council to ensure that our little town has everything it needs to keep it running," said Wadsworth. "Our only issue at the present is our wastewater facility plant, and we have been working together with others to upgrade it."
A White Bird resident since 2000, Wadsworth has served on the city council since 2013. Prior to moving to White Bird, she worked in the credit department at St. Lukes Hospital in Boise before retiring. She and her husband, Delbert, have been married for 30 years and have six children, 23 grandchildren and 10 great-grandchildren.
She said she is an active member of the community "and love our little town," Wadsworth said.
Homer Brown
Homer Brown did not respond to a Free Press request for information.