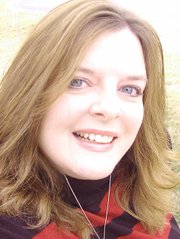 All too often nowadays there are those who want glory for the sake of looking good and are not willing to put in any elbow grease.
That is definitely not the case for Grangeville's Judy Scribner and Kooskia's Dick Tucker.
Scribner and Tucker are trustees on the Syringa Hospital Board, with terms expiring in 2017 and 2019, respectively.
Instead of simply attending board meetings, Scribner and Tucker have dug into their volunteer jobs.
Last week Syringa's Kooskia Clinic held an open house. Scribner and Tucker could have sat back and let it happen. After all, there are hospital employees who could do the "dirty work." But that's not their style.
Scribner covered Grangeville with 50 fliers announcing the event and Tucker did the same thing in Kooskia/Kamiah. Scribner made sure to call the media and let them know about the open house. She helped organize the event – that included the introduction of two new providers, tours, food and live music – and she not only attended the affair, but she also grilled hot dogs and stayed for the duration. Had we stuck around to the end, there is no doubt we would have seen her cleaning up and getting the clinic back into order. Tucker was also on hand to give tours, welcome guests and help in any way he could.
These are two examples of many selfless volunteers who serve on area boards.
Scribner and Tucker understand what it means to be a working board member. They are not figureheads, simply sitting in a position and making decisions. They are invested in their communities and its healthcare. They are faces Syringa Hospital should be proud to have supporting its efforts. We certainly are.