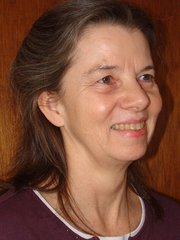 ELK CITY — Anyone who has activities planned for Thanksgiving and the Christmas season, e-mail me at elkcitynews@yahoo.com so I can start informing readers of this column.
Reminder: The VFW Auxiliary's "Hunters' Feast" on Oct. 17 from 5-7 p.m. at the VFW hall.
Meetings: Food Bank on Oct. 20.
Birthdays: Delise Denham, Earl Johnson, Ellen Bartlett, Jill Wilson, Serena McManus and Steve Zamora.
Anniversaries: Malcolm and Debbie Layman, Rob and Margaret Robinson and Tim and Becky Chaffee.
History: When the road conditions improved so did the service, and the stage line was able to show their creditors that they were a viable operation. In 1902, the mail route between Stites and Elk City became a daily occurrence. In the fall of 1905, the proprietor of Mountain House stage stop, J.C. Yandell said that business was booming because of the daily route. The California, Idaho and Nevada State Company continued to operate the Elk City route until 1906 when Natehaniel B. Petibone, one of the original founders of Stites, purchased the line.