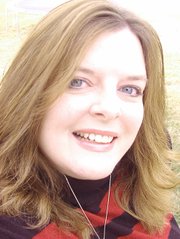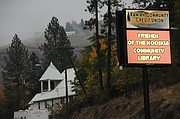 Drive-in closed this weekend for homecoming
Note the Sunset Auto Vue Drive-In will be closed this weekend so everyone can enjoy Grangeville High School homecoming.
Next weekend, Oct. 23 and 24, will be the drive-in's last movie showing for the season. Hotel Transylvania will be the first show and Pan will show second. In addition, hamburgers will be available that night for $4 and hot dogs for $1.25.
Bring the family for one last hurrah before winter hits!
•
Speaking of GHS homecoming, the parade is set for this Friday, 10 a.m., ending with the pep rally at Heritage Square. See you there.
•
Syringa Hospital and Clinics will be delivering flu shots to Grangeville businesses Oct. 21 and 22. If your employees are interested in receiving a flu shot, get on the list by calling Dana Groom at 983-8571. Insurance can be billed if an insurance card is present, or $30 cash/check will be accepted.
•
Learn basic guidelines for doing business with the government at free workshops in Kamiah Thursday, Oct. 22, from 8:30 a.m. to 12:30 p.m. at Hearthstone Bakery and Restaurant, 502 Main St., Kamiah.
This half-day workshop will provide participants with an overview on bidding with the Idaho Transportation Department (ITD), requirements for bidding as a federal contractor, and available resources and services, such as free bid-matching and help responding to Requests for Proposals (RFPs) from the Idaho Procurement Technical Assistance Center (PTAC). The program will feature presenters from ITD, PTAC, the U.S. Small Business Administration and a federal procurement officer.
Participants will learn how to find government projects that are out for bid, required licenses and registrations, and the differences between state and federal contracting.
To register, visit www.ptassist.com/services/ptac_register.php?id=126A446160 or call 334-8567.
•
Come join the discussion of social media, specifically Facebook, for the Grangeville Chamber of Commerce quarterly membership meeting set for Oscar's Restaurant, Thursday, Oct. 15, 5:30 p.m., social hour, 6 p.m., dinner and 6:30 p.m., presentation. RSVP to jeff@grangevilleidaho.com. Dinner will be chicken alfredo, with a vegetable, salad and garlic bread.
Anna Ousley, owner of Swiftwater RV Park in White Bird, will discuss Facebook as a marketing tool.
•
Thanks to John and Jen from Riggins White Water Market who donated 10 carving pumpkins for the harvest party this month at Riggins' after-school program ASK.
•
Lewis Clark State College Grangeville Outreach will offer two upcoming enrichment classes for adults.
Sewn with Love will be instructed by Christina Doughty Nov. 10 and 12, 5:30 to 8 p.m., at Quilt Treasures on Main Street. Cost to make a table runner (with your choice of fabric) is $25.
Heavenly Scent: A Soap Making Primer will be offered by Sister Carlotta Fontes at the Monastery of St. Gertrude in Cottonwood, Saturday, Nov. 14, 9 a.m. to 2:30 p.m. Lunch is included.
Call coordinator Carla Wilkins at 983-2164 or e-mail cnwilkins@lcsc.edu.
•
If you've been thinking about joining a credit union, Pine Tree Community Credit Union has some October specials. Join this month and get your first set of checks for free. Stop in Thursday, Oct. 15, and celebrate International Credit Union Day with refreshments, a free tote bag (while they last!) and enter a drawing for a pre-paid debit card. In Grangeville, 230 E. Main Street, and in Riggins, 603 N. Main Street.
•
Home Town Auto and Ag at 412 S. 1st Street in Cottonwood is offering a free wash and vacuum with lube service. Their mechanics work on all makes and models. Stop by or call 962-5920.
•
Sprinkler winterization is available through Salmon-Clearwater Landscaping starting at $29.99. Call to schedule an appointment, 507-1976.
•
Save the date of Nov. 7 for the Annual Wellness Fair at The Gym. This event runs from 10 a.m. to 2 p.m. and will include a variety of sample classes, foods and activities. The daycare will also be open. Irwin Drug will also be a sponsor on hand for flu shots.
To be a vendor, sponsor or for questions contact Angela Baxter at 690-9669, angelahealybaxter@gmail.com, or adfinityads@icloud.com.
•
Linnaea Hinton will now be taking clients on Fridays as well as Tuesdays and Thursdays at Main Street Hair Company in Riggins. Call 628-3350 to book your massage, facial, wax, spray tan or lash/brow tint.
•
Did you know Illinois provides 90 percent of the U.S.-grown pumpkins? And Libby, a major canned-pumpkin manufacturer, said pumpkin yield could be off by a third this year. Don't wait to buy your pumpkin. Or, better yet, make your own by baking your own or locally purchased whole pumpkins. It's actually pretty easy and your house will smell amazing!