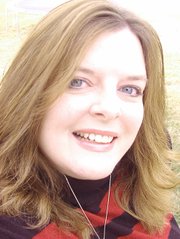 This in from Kim Chenoweth of Grangeville: "Since Halloween means pumpkins, here is the easiest use of canned pumpkin I know: Beat together one box deep chocolate cake mix and one 16 oz. can pumpkin. That's it, then put into foil cupcake papers, smoothing tops, and bake at 400 degrees, 20 minutes. Let cool a bit, top with powdered sugar. Makes 15." Sounds yummy! Thanks, Kim!
•
All veterans are invited to stop by The Hangout in Cottonwood on Veterans Day, Wednesday, Nov. 11, for a free bacon cheeseburger, fries and drink for lunch. Thanks to The Hangout for offering this every year for our area military veterans!
•
Due to continuing construction, Syringa Hospital's main entrance will be closed to the public until further notice. The public can enter the hospital through the emergency entrance, or the nursing wing west entrance, located just before the main entrance, to the left of the drive-up drop-off.
•
Go to the Cottonwood Chamber of Commerce Facebook page and vote for the businesses with the best scarecrows for the 2015 Annual Scarecrow Contest. The ones who get the most likes on their pictures will win. Two prizes will be awarded: First place is $50 in Chamber Bucks and 2nd place is $20 in Chamber Bucks. Voting ends Sunday, Oct. 25, with the winning entries announced Oct. 29.
•
Save the date of Nov. 7 for the Annual Wellness Fair at The Gym. This event runs from 10 a.m. to 2 p.m. and will include a variety of sample classes, foods and activities. The daycare will also be open. Irwin Drug will also be a sponsor on hand for flu shots.
To be a vendor, sponsor or for questions contact Angela Baxter at 690-9669, angelahealybaxter@gmail.com, or adfinityads@icloud.com.
•
Did you see Idaho ranked right in the middle of the "weirdest states" list? Going from weirdest to most normal, The District of Columbia was number one, Idaho was 24, and the most normal state is listed as Indiana. This according to the US Census Bureau's recently released "2014 American Community Survey." One thing that makes Idaho weirder than other states? It's high marriage rate. (What?!) About 55 percent of all males and females 15 and older are married. Wow. Now that is weird.
•
Grangeville's Renee Stevens was again certified to instruct "PraiseMoves," the Christian alternative to yoga. This combined deep stretching, gentle movements and scripture. Classes started yesterday and will run through Nov. 24 at Groaners and The Gym, Tuesdays and Thursdays, 2-3 p.m. Cost is $5 per time or $50 for the entire session. Call Renee at 507-1687.
•
Don't forget: Sunset Auto Vue Drive-In will be open this weekend for its last hurrah this season. Come to the drive-in this Friday and Saturday, Oct. 23 and 24, for Hotel Transylvania and Pan. In addition, hamburgers and hot dogs will be available that night; $1.25 for hot dogs and $4 for hamburgers.
•
Idaho County Light and Power Cooperative members should mark their calendars for ICLP's 77th annual membership meeting at the Elks Lodge in Grangeville Thursday, Nov. 5, beginning at 11 a.m. for the meeting with the lunch at noon.
•
It's your last chance to purchase Kids Klub Halloween Ball tickets for this Saturday, Oct. 24, at the Elks. The Kingpins will play and it promises to be a good time. No tickets at the door, so stop by The Gallery or Lindsley's Home Furnishings or go on-line to thekidsklub.org.