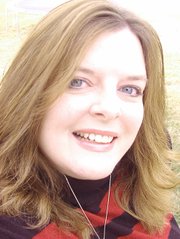 All veterans are invited to stop by The Hangout in Cottonwood on Veterans Day, Wednesday, Nov. 11, for a free bacon cheeseburger, fries and drink for lunch.
•
Christie Miller is a new full-time employee at Grangeville's Pine Tree Community Credit Union. Miller is also a fitness trainer at Groaner's. Stop in and say hello to her.
•
Check out Asker's Harvest Foods new promotion. I call it a Thanksgiving promotion, but I don't know if that's the official term. Anyway, when you buy groceries you earn food rewards. The first tier is a 10-pound bag of potatoes (which I have already earned) and then ice cream, then a turkey. Get your rewards flier at the checkout stands.
By the way, the pork (purchased through Idaho County 4-H) drawing at Asker's was won by customers Kelli McGee and Linda Sonnen. Congratulations!
•
The Gallery will again host its annual Pumpkin Therapy event with the public invited to stop by Thursday, Oct. 29, 5 p.m. Mark your calendars for The Gallery's "Moonlight Magic" holiday shopping event Nov. 4. A variety of local vendors will be present with homemade items for sale.
•
Join manufacturing specialist Gene Hamacher, of TechHelp, and the University of Idaho for the "Principles of Lean Manufacturing" workshop Thursday, Nov. 12, 8 a.m. – 4:30 p.m., at Oscar's Restaurant in Grangeville. Seats are limited. Register soon to save a spot. The fully discounted cost of this workshop is $170 per person: www.techhelp.org/events.
•
An account has been set up for Trudie Emperor at Umpqua Bank for medical expenses associated with a recent illness.
•
Did you ever want to know how and why to divide your perennials? What NPK means? Learn some basic tree pruning, spraying, gardening, trees and more through a packet of information from Green Acres Nursery. Stop by 125 Green Acres Lane (off U.S. Highway 95 in Grangeville) for free information on these things.
•
Grangeville's Renee Stevens was again certified to instruct "PraiseMoves," the Christian alternative to yoga. This combines deep stretching, gentle movements and scripture. Classes will run through Nov. 24 at Groaners Fitness Club, Tuesdays and Thursdays, 2-3 p.m. Call 507-1687.
•
CHS Primeland will host its annual meeting Friday, Nov. 6, at the Lewiston Elks Lodge. Registration and social hour is at 5 p.m. with the dinner and meeting to follow at 6 p.m.
•
Lewis Clark State College Grangeville Outreach will offer the enrichment program From Plants to Tinctures, Tonics and Salves with Sister Agnes Reichlin Saturday, Nov. 21, 9 a.m. to 2:30 p.m., at the Monastery of St. Gertrude. Cost is $40 and includes lunch. Call coordinator Carla Nuxoll Wilkins at 983-2164 or e-mail cnwilkins@lcsc.edu.