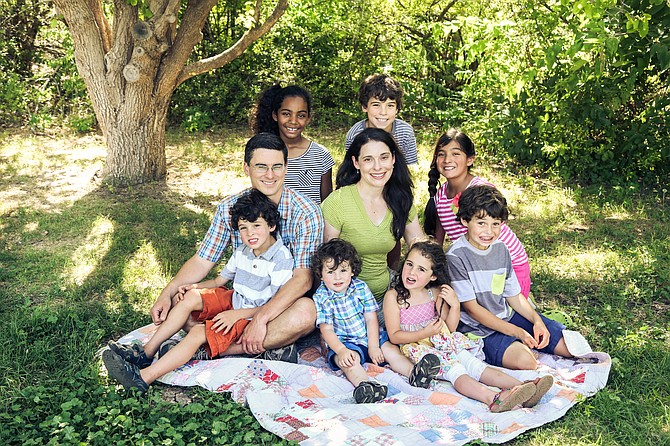 Contributed photo
Jennifer Griffis (center) with her husband, Danny, and their children. Jennifer will be recognized by the Idaho Federation of Families for Children's Mental Health for her advocacy efforts at a Nov. 7 event in Boise.
GRANGEVILLE — Advocacy, awareness and desire to make positive change area all attributes for which Grangeville's Jennifer Griffis will be honored next week.
The Idaho Federation of Families for Children's Mental Health (IFFCMH) recently announced Griffis as a winner of one of its 2015 advocacy awards.
"It is an honor to be recognized by an organization that does so much to support children and families across the state," Griffis stated.
Jennifer and her husband, Dr. Danny Griffis, have been active in trying to help update and change mental health care in Idaho. The family has dealt with issues within their own family that have made them more aware of needs in the Idaho mental health system, especially as it affects children and their families.
"I'm grateful to have the opportunity to use our family's story and experiences to help others," Griffis added.
Awards will be given out Saturday, Nov. 7, at the IFFCMH luncheon at Quail Hollow Golf Club, Boise, 12:30 p.m. Registration is required for the luncheon and a $20 contribution is requested. Call 433-8845.
Awards will be presented to parents and professionals in recognition of their advocacy achievements providing 24/7 care for their child; advocating for improved and expanded mental health care provision; and leading youth groups. Award winners will have the chance to share their personal stories at the event.
Following the award presentation, a community conversation addressing suicide awareness and prevention will take place beginning at 2 p.m. This will feature expert panelists discussing suicide in Idaho and is open to the public.