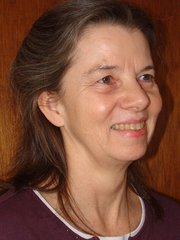 ELK CITY — Jan Adams of the Harpster Community Building committee would like to thank the Elk City VFW Auxiliary for their donations of the bingo supplies including a reader board, the bingo machine and various other supplies. This will greatly enhance their ability to raise funds for the maintenance of the building.
This front that just moved through could have been more disastrous but the rain was sure to help albeit slightly. We are praying that we turned a corner, not that the fires are out by any means. The rain and cooler weather gives the firefighters a chance to take a deep breath and reassess needs. Of course, the need is great but the resources are few. This team was given more fires to manage, so the need is probably even greater than at first anticipated. I would like to thank the team and all the people who are here to help us. We will continue to pray for everyone's safety.
We may be in the first round of a 15-round bout – not necessarily completing this year. Conditions within the wilderness and the "roadless" areas are dire – something like the conditions that spawned the 1910 fires in this area. Elk City was close to being burned out at that time. In case you haven't read it, there are three publications concerning the 1910 fire that are very informative. The Forest Service put out a 100-year commemorative edition of their 1926 report on the fires called "When the Mountains Roared." There are also two books available – The Big Burn and The Year of the Fires.

Some wilderness is fine, but what needs to be realized is that it is subject to catastrophic fires that ruin the very habitat and streams/water sources that are trying to be saved by having them! Roadless areas are defacto wildernesses, but closer into populated areas. Not tending the garden can have negative impacts on everyone.
Meetings: EMT Training Meeting on Sept. 8.
Anniversaries: Shawn and Jill Mann.
Birthdays: Loren Anderson, Rachel Smith, Elyssa Wagermann and Jim Guthrie.