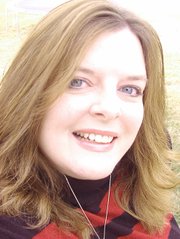 Bulldog Cards are on sale again, currently at Sheer Magic on Grangeville's Main Street. The $10 donation goes directly to the GHS Music Department, and helps patronize local businesses. Students are also now selling cards or they can also be purchased at the GHS office.
•
Please note new Grangeville Elementary Middle School principal Susan Anderson received her doctorate from the University of Denver in educational leadership. I misstated that in last week's story. Be sure to stop by and say hello to Dr. Anderson! She's a Grangeville native and excited to be the GEMS principal.
•
Grangeville Community Foundation's 2015 grant cycle is now open. Grant applications for Grangeville projects will be accepted until 5 p.m. Sept. 15.
GCF is a community-based nonprofit organization created by and for the people of Grangeville. Since 2013, GCF has awarded 21 grants totaling $10,500 to Grangeville organizations.
Grant guidelines and the 2015 GCF Grant Application Form are available for download on the GCF webpage at www.idcomfdn.org/gcf. For more information, email grangevillecommunityfoundation@gmail.com or contact a GCF board member: John Bennett 983-3096, Mary Jahn 983-5962, Andrea Solberg 983-2475, or Jane Spencer 983-2254.
•
The recent personnel layoffs at Grangeville Country Club may have members, residents and guests wondering whether the course is in playable condition or whether the clubhouse is open for purchases and greens fees. The answer is yes to both. Board members have stepped forward to help recruit qualified volunteers to keep the fairways in good shape while the clubhouse is being managed to assist members and greens fee players the opportunity to enjoy them. The clubhouse will be opened for some limited hours, most probably 8 a.m.-5 p.m., seven days a week and the volunteers will not be able to serve food; snacks and beverages are available.
"We're sorry to see the need to take this action, especially since our crew has been so helpful during the season, but our available volunteer labor is a big asset to this club and we all expect a great fall season of golf", reported club president Andy McNab.
•
A Blue Cheese Quilt class is set for Friday, Sept. 18, 9 a.m. to 2 p.m. Instructor is Sharon Kendall from Riley Blake Fabrics. Sign up by calling Home Grown Quilts at 983-0254.
•
Native German Nora Fairchild of Grangeville has been baking German goodies and selling them at the Grangeville Farmers' Market this year. She will continue baking and will be selling items at The Gallery every Friday from 3 – 6 p.m., starting on Sept 11.
•
It's time for fall Lewis-Clark State College Grangeville Outreach enrichment classes,
On tap for Sept. 19 is a Geology Tour of Square Mountain. Rebecca Anderson will offer this from 8 a.m. to 2 p.m., starting at Pioneer Park. Cost is $40.
A Canning Retreat will be offered Saturday, Sept. 19, 9:30 a.m. to 2 p.m., Gospel View Retreat, by Carol McAdams. Cost is $40.
Make Beezwax Lip Balms, again with Carol McAdams at Gospel View Retreat, Monday, Sept. 21, 6:30-8 p.m. Cost is $20.
Quickbooks 2013 will be offered by Janice Gobbi Tuesday, Sept. 22, 9 a.m. to 4 p.m., at the Grangeville Outreach Center. Cost is $80.
To register call coordinator Carla Nuxoll Wilkins at 983-2164 or e-mail cnwilkins@lcsc.edu.
•
Asker's Harvest Foods in Grangeville has put together Fire Relief Food Bags, similar to the bags they put together at Christmas and Easter. Select from a $10 or $20 bag of nonperishable food products and Asker's delivers these to the Camas Prairie Food Bank each week. In addition, but completely unrelated to that promotion, when you spend $20 at Asker's, you get to enter your name into a drawing for a half-pig. The pig was purchased through the Idaho County 4-H program and two lucky customers will be drawn Oct. 1.
•
I just came off the sickest week of my life. And not the good kind of sick. Really sick. Stomach flu sick. I did not leave my house for a week, Monday to Monday. I am on the mend and glad to be back at work, but really look forward to feeling 100 percent again. This is the sickest I ever remember being and I pray no one else gets it that badly.