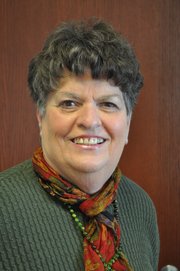 KOOSKIA / KAMIAH — On Saturday, Sept. 19, from 5-7 p.m., the Big Cedar Homemakers will have their annual taco feed. This is an amazing group that does an awesome job of taking care of the historic Big Cedar Schoolhouse as well as helping other groups in our community. Do go to this fund-raiser and enjoy a really good meal and great conversation. While you are there, volunteer to help where you can. They are presently looking for groups or individuals to help with the painting of the school. Come join in to meet friends and members of the community and eat great food, all for the price of a ticket which is $5. There will also be a raffle for many items: firewood, boot planter, scarves and jewelry.
Tahoe QRU will hold their final community yard sale for the year on Saturday, Sept. 12, from 9 a.m. until 2 p.m. Bring your items for sale or come and purchase items from the many members of the community who participate.
What's Happening: Clearwater Baptist Church located at 158 Main Street, in Clearwater, will hold their regular luncheon on Wednesday, Sept. 16, great food, warm hospitality and great talk. All ages are invited to attend and if you would like information or menu for the week call Bill Grady at 926-7776. Meet a neighbor, find a friend.
Long Camp Saturday Farmers' Market and swap meet is located on Highway 12 near mile marker 68, open 9 a.m. to 1 p.m. Bring your vegetables, Idaho arts and crafts, bakery treats, collectibles and yard sale items. Call Connie at 935-7922. Schedule a mammogram at the Kamiah Clinic, 935-2585. Mammograms are by appointment and are done the second Wednesday of each month.
In Kooskia, recycle on Thursday, 4-6 p.m., Saturdays are still 10 a.m. to noon. The Recycle Center is located across the bridge where the old pole yard was. Be sure to separate items.
The Valley View Church of the Nazarene in Kamiah is hosting a community night every Wednesday. Meals will be served at 5:30 p.m. followed by activities in different age groups. Public is invited to attend.
Kamiah and Kooskia Library have several programs for all ages. They stay open with the help of volunteers. If you have a few hours a day or week, get in touch with them and help. If you know or make news give me a call.