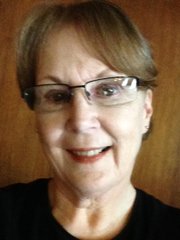 LOWELL/SYRINGA — It's so beautiful today; the grass is green, the river is clear, the sky is blue, I don't even remember what smoke looks like!
We had a lovely wedding last Saturday. Erinn Brown and Philip Crouse got hitched along the Lochsa River at the "Brown Cabin" with about 50-plus guests looking on. A perfect Indian summer day in this wonderful Idaho setting. The bride and groom worked hard all week getting everything ready and it was so nice, and they are sure a nice couple. Congratulations!
We have a big salvage timber cut going on up the Selway; helicopters, logging trucks, and sawyers all busy getting the logs down the Clearwater to the mill. They said they will work 'til the snow flies.
We have bear and deer everywhere this year, come right up to our back doors with the wild turkeys to see what's up. I just keep saying, they are wild animals, they are wild animals.
The phase 1 evacuation has been lifted, the smoke and fire are laying low, but we have yet to find out what's open for general hunting season!
The MERMS are back to school, a week late because of the fires, but they are all happy with their teachers, with their hair, and seeing their friends every day. In about a month, like their father before them, they will get on the bus before the sun rises, and get off the bus at home after the sun sets!
Wedding, logging, school, bears, hunters and fishermen, that's the news this week! Oh, and football, too!