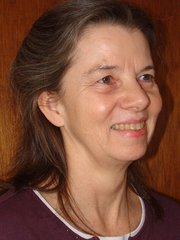 ELK CITY — Not much news in Elk City but be sure to thank the firefighters who are still there. The Southern Type 1 team left Sunday and the complex was taken over by a Type 3 Team. Elk City was spared this year. It would be nice if the forests were managed again instead of letting them die and burn along with people's livelihood and homes, animals, etc. OOPS, sorry, don't mean to get political. Wait, this isn't political, it's cold hard facts. If you don't tend your garden it will be overgrown with weeds and be good for nothing.

Several years ago, I was playing medical on a fire near Elk City and got to fly in a helicopter up to Boston Mountain to a spike camp. I was appalled at the extent of the bug killed trees. There were areas of green scattered among them and I knew that those were mostly logged and replanted areas! Hummmm.
Be sure to keep those who lost their homes in prayer as they try to rebuild their lives.
The community library will be open Wednesday, Sept. 16, to the public from 3:15-4:30 p.m.

Birthdays: Paul Selman, Miranda Johnson, Jasper Umphenour, Kadence Phillips, and Kimberly Wall.
Memorials: Tony George.
History: Frank Coston was in charge of the line and reached Elk City with the mail on May 20, 1893. His arrival was the earliest anyone had brought horses over the trail. But that date was disputed by Thelbert Wall who claimed he had crossed the mountain to Newsome Creek on April 26 with a pack train loaded with more than 200 pounds of freight and a 5-gallon keg of whiskey. Then Woodtick Williams said that he went over the trail on the 17th of March with 307 animals loaded with flour, whiskey and general merchandise.