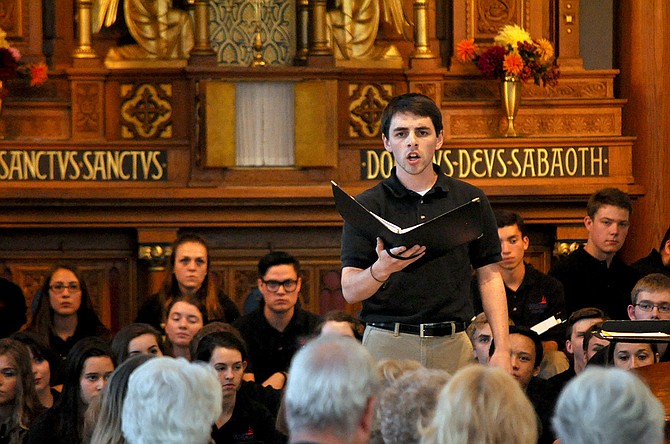 Photo by David Rauzi
Baritone Nick Braukmann performs "Ah! Spietato!" from the opera, Amadigi di Gaula.
The Gonzaga University Concert Choir performed on Sunday, Sept. 13, at the Monastery of St. Gertrude as part of the Spirituality and the Arts at St. Gertrude series. On the program included works by Mozart, Handel and Copland.