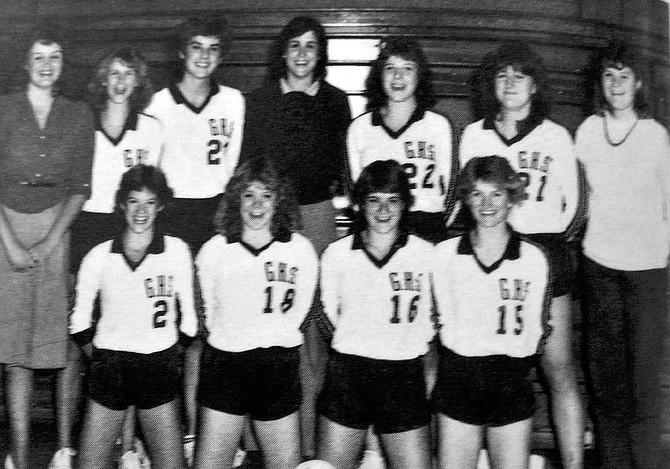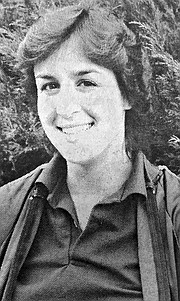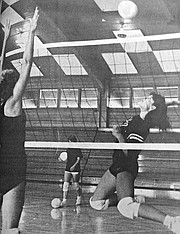 What is Title IX?
Title IX is legislation included in the Education Amendments 1972 which requires schools that receive federal funds to provide girls with equal opportunity to compete in sports.
Title IX states, "No person in the United States shall on the basis of sex, be excluded from participation in, be denied the benefits of, or be subject to discrimination under any educational program or activity receiving federal financial assistance."
Why should we care?
•Research suggests that girls who participate in sports are more likely to experience academic success and graduate from high school than those who do not play sports.
•Half of all girls who participate in sports experience higher levels of self-esteem and less depression.
•Teenage female athletes are less likely to use drugs than do non-athletes.
•Teenage athletes are 50 percent less likely to get pregnant as teenage non-athletes.
•Female student athletes who enroll in college have a higher graduation rate than their non-athlete female counterparts.
Stats:
•1 in 27 = the number of high school girls competing in sports prior to Title IX
•1 in every 2.5 = the number of high school girls competing in sports today
•There are 3,714 more women's teams on college campuses than there were in 1972
•32,000 = the number of female college athletes in 1972
•164,998 = the number of female college athletes today
And those opportunities into the sports field have held open doors to other possibilities:
•7 percent of law degrees were earned by women in 1972; 47 percent were earned by women in 2007.
•9 percent of medical degrees were earned by women in 1972; 43 were earned by women in 2007.
How important is volleyball
in Idaho schools?
•Volleyball is listed as the most popular girls sport in Idaho high schools, according to a 2014-15 school year list by the Idaho High School Activities Association (IHSAA), with 3,601 girls participating. The next two high participant sports for girls are track (3,164) followed by basketball (2,976). In all 18,869 girls in Idaho public schools take part in 12 sports as compared to 25,655 boys who compete in 11 sports.
How do I know if my school is in
Title IX compliance?
This is a difficult question to answer. In Idaho, the IHSAA has a mission to "coordinate, supervise, and direct interscholastic activities which enhance and protect the total educational process of all student participants." However, the IHSAA does not keep track of a school district's Title IX compliance.
Although The Office for Civil Rights (OCR) at the U.S. Department of Education is responsible for enforcing Title IX, it actually boils down to each school's athletic director (AD) keeping track of his or her school's compliance. Those with questions should contact their school district's AD.
From U.S. Department of Education,
<
p>idhsaa.org
, and titlenine.com
Volleyball was created in 1895 by a YMCA instructor. In 1964, it first appeared in the Olympics. In 1968, it became the NAIA's 15th competitive sport. And 30 years ago, in 1985, volleyball made its way to Grangeville High School.
*
"I really pushed to get volleyball through," said Sally Greene, who taught at Grangeville High School for five years in the '80s.
Greene said she was a "Title IX baby," herself and appreciated the opportunities that high schools sports afforded her.
"I was refereeing at the time, going all over to other schools that had volleyball," she said.
Green was the basketball coach in the winter and also coached tennis in the spring.
"There wasn't a fall sport for girls at Clearwater Valley or Grangeville, and I thought that was a shame," she said.
Green said she discovered there were only four schools in the state that did not have volleyball in 1985: CVHS, GHS, Nezperce and Grace.
"I got the information and brought a proposal to the school board and they were very supportive," she said. "Volleyball is a relatively inexpensive sport and, if I remember correctly, the district paid for the program and we did some fund-raising for uniforms."
Green went on to teach and coach at Moscow where she led the girls basketball team to state victories four times. She then went to work for the University of Idaho where she retired from last year. She coached and refereed more than 25 years.
*
At the age of 18, Sally Corcoran Payne left her Connecticut home to visit her sister who had traveled west "because she loved John Denver," Payne laughed.
"She went to the University of Idaho to study forestry," she added.
During the visit, Payne drove through Lewiston with a friend, saw Lewis-Clark State College and thought, "this would be a nice place to go to college," and walked in its doors for some admittance advice.
"I was sent to the volleyball coach who told me I could have a scholarship if I played volleyball. I was sent to the basketball coach and told I could have a scholarship if I played basketball. All because I was tall," Payne recalled.
Payne had never played school ball. Ever. Her mother died when she was 13 and the opportunity just wasn't there for transportation, she said.
"I did grow up playing outside a lot and we played a lot of ball games in the neighborhood – backyard sports," she said.
She took LCSC up on its offer and began attending classes. She played volleyball there for four years and basketball for three.
"It was certainly a learning curve, but I did pretty well," she said. "Volleyball definitely became my passion."
When Payne was 12, her mother had told her, "Sally, you would make a wonderful special education teacher."
"I'm still thankful she didn't say, 'Sally, you'd make a good nun,'" Payne laughed.
She majored in special education with a reading endorsement and picked up the skills of coaching and refereeing along the way.
Following her college graduation in 1983, she taught and coached at Culdesac for two years prior to her interview at GHS.
"They [GHS] were looking for a unique set of skills and it happened to be exactly what I had," she said. She became the special education teacher, taught freshman reading, and was hired as the first GHS volleyball coach.
*
Dawn Vrieling Shaw was a senior in 1985.
"I remember we were all super excited volleyball was being offered," she recalled. "I remember Coach had so many people try out she made the first two weeks really tough so girls would drop out."
Shaw said the girls only had volleyball experience from their PE class, "so Coach had a ton to teach us," she laughed.
"Before volleyball there was only basketball in the winter and girls had no fall sports offered," Shaw said.
She also played basketball and competed in track, which she went on in at the collegiate level at Northwest Nazarene University in Nampa.
"I definitely did not have enough experience in volleyball to play in college," she said.
*
Marci Higgins Phillips was also a senior when volleyball was introduced at GHS.
"I remember being made to run so hard I could barely walk the next day," she said. "This weeded out those who weren't serious. I loved sports and was definitely excited for volleyball."
Phillips has continued to play from time to time recreationally; however, injuries -- two ACL tears in high school -- limited her playing after high school.
"Sports were -- and still are -- such a great experience for me," she said. "My two older children have both went on to play soccer collegiately, after playing in high school. Sports have taught them more than the game itself but also how to be a good person, how to react in difficult times, and the importance of working hard."
*
Payne does recall that more than 50 girls tried out for the new sport.
"And yes, I did make it hard so that I could find out who had what it took," she said.
She chose two teams, 24 girls all together. She had the vision to keep a large group of freshman whom she saw potential in who could be leaders in the program in the coming years.
"And it paid off because with those girls we went to state," she said. "We never got higher than third, but we were such a young program."
Payne has many good memories of her years as coach, she said, and recalls Molly Walker serving a perfect match with 15 aces, "when we just played to 15," she said.
"I don't believe anyone had ever done that before or since," Payne said. "I can still see Dianne Walker up in the stands yelling and cheering."
She mentioned players such as Maureen Slichter Munger, Lisa Meyers Sullivan, Lynn Jessup Aiken, Angie Nine Edwards, Kim Hazelbaker, Angela Brady Vanderpas, Tricia Adams Klement and Stacey Remacle, as well as assistant coach Helen Henry.
"There are so many girls who played and were really good in many different ways," she said. "It was great to be involved." Several years into the program she and her coaches implemented the C team to help build the program and allow more girls the opportunity to play.
After 13 years and already raising two sons on the gym floor, Payne was pregnant with her youngest son when she decided to call it quits.
"Something had to give," she said. "My plate was more than full."
*
Today's GHS volleyball teams are headed by Grangeville Elementary Middle School language arts teacher and GHS graduate Kelcey Edwards, who coaches varsity, while Sarah Hagen coaches junior varsity and Pat Sullivan coaches C team.
"My mom played volleyball, I played co-ed and men's league – it's something I had been around my whole life," Edwards said.
"I actually remember when volleyball was offered to girls my senior year. I was the school reporter for volleyball – even though I never went to a single match because I had football," he laughed.
After he obtained his teaching degree he taught at Payette where he coached volleyball, prior to coming to GEMS.
He has now been at the helm of GHS volleyball for 10 years and still oversees varsity, junior varsity and c teams, which includes 38 girls this year.
"Volleyball is very popular and I think part of that might be the opportunities to play after high school," he said. "Not just at the college level, but also in city leagues and just for fun."
Edwards said he spends a lot of time on his coaching -- and it's not for the money.
"If you put that at an hourly rates – well, let's just say it's definitely not about the money," he laughed. "I enjoy the sport, I like being around the kids and seeing how they grow and mature."
This year will have him even busier as he adds boys varsity basketball to his coaching agenda.