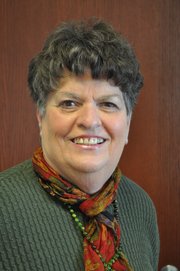 KOOSKIA / KAMIAH — If you would like to show your gratitude to the emergency responders who were on duty now and during the recent fires, you will have your chance to do so on Sunday, Oct. 4, at the Kamiah Riverfront Park. The Chamber of Commerce, City of Kamiah and the Kiwanis Club will be hosting a gathering for you to personally say, "thank you," to those who work to help make us all safe. Festivities will begin at 1 p.m., with music, and the Kiwanis will provide free ice cream. Come and join your neighbors in telling your friends and neighbors who volunteer thanks for all they do.
Syringa Hospital recently remodeled and expanded the Kooskia Clinic on Main Street. They will be holding an open house on Oct. 1 from 11 a.m. until 2 p.m. with free hot dogs, chips, dessert and a drink with a free drawing for a jet boat trip. Come down; meet the doctors, nurses and staff of the clinic.
The community of Clearwater is celebrating fall with the fourth annual Grange chili feed on Saturday, Oct. 3. It will be held at the historic Clearwater Grange Hall, on Sally Ann Road between 4-7 p.m. It is maintained by the Grange and Elk City Wagon Road committee, and is used frequently to hold local events. This fund-raiser helps with the continuing effort to keep the Grange Hall a vibrant part of the Clearwater community. There will be chili with all the trimmings, corn bread, desserts and beverages. Fee for food is by donation. The Elk City Wagon Road Museum will be open during the chili feed. It's an unbelievable step back in time to the days when horses and wagons hauled freight to the gold mines in the Elk City area. Donations of items for the silent auction are still needed. For donations or questions call Sue at 926-4278 or Linda at 926-4606
The Idaho Division of Veterans Services will have a veterans advocate in Kamiah on Tuesday, Oct. 6, at the Chamber of Commerce building on Main Street between 9 a.m. and 3 p.m. The advocate will be available for veterans and their dependents to answer questions about benefits and claims. Call 750-3690 for information.
Remember the Idaho County Recycling site in Kooskia will be closed on Thursdays, beginning Oct. 1 through March 31, 2016. Bring your recyclables to the site on Saturdays from 10 a.m. to noon. For information, visit them on https://www.facebook.com/IdahoCountyRecycling and http://idahocounty.org/recycling/.
The cutting back of hours they are open is due to a lack of volunteers to staff the facility. Here is a real good example of what can happen when people fail to help. If you have a couple of hours a day to help, this group and many others could use your help.
What's Happening: Long Camp Saturday Farmers' Market and swap meet located on Highway 12 near mile marker 68, open 9 a.m. to 1 p.m. Bring your vegetables, Idaho arts and crafts, bakery treats, collectibles and yard sale items. For information call Connie at 935-7922. VFW bingo at 6 p.m. on Friday, Oct. 2, at their facility in Kamiah, next door to the Loving Hands Resale, good food and lots of fun. The following Wednesday, Harpster will have their bingo at 6:30 p.m. at their Community Center. Come and enjoy the food and fun and win.
Schedule a mammogram at the Kamiah Clinic, 935-2585. Mammograms are by appointment and are done the second Wednesday of each month.
In Kooskia, recycle on Thursday, 4-6 p.m., Saturdays are still 10 a.m. to noon. The Recycle Center is located across the bridge where the old pole yard was. Be sure to separate items. This will be the last Thursday the center will be open; after this week you will only be able to drop off recyclables on Saturday.
The Valley View Church of the Nazarene in Kamiah is hosting a Community Night every Wednesday. Meals will be served at 5:30 p.m. followed by activities in different age groups. Public is invited to attend.
Thursday there is free lunch served at the Kamiah Community Presbyterian Church located on the corner of 7th and Hill Street in Kamiah, from 11 a.m. until 12:30 p.m.
If you know or make news, give me a call.
Kamiah and Kooskia Library have several programs for all ages. They stay open with the help of volunteers. If you have a few hours a day or week, get in touch with them and help. If you know or make news give me a call.