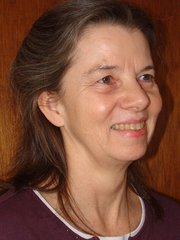 ELK CITY — The VFW Auxiliary invites the community and visitors to the annual "Hunters Feast" on Oct. 17 from 5-7 p.m. at the VFW hall. Donations of wild game, fish or birds to this effort would be appreciated. Bring your prepared dished to the dinner, but if you are unable to attend, frozen meats and dishes can be donated early and placed in the freezer in the kitchen. The auxiliary will furnish spaghetti and green salad. Contact Cocoa at 842-2466 or Marlene at 842-2804.
Note to all hunters… be careful out there. The invasive species (wolves) out there are apparently pretty aggressive and plentiful judging from some of the stories coming in already this year.
Meetings: Water and Sewer on Oct. 6; VFW and Auxiliary on Oct. 8.
Birthdays: Ronan McManus and ReaAnn Loomis.
Anniversaries: Dave and Alma Paisley.
Memorials: Linda Denham.
History: The travelers over the Wagon Road paid $6 for a round-trip fare, $4 for one-way. They stayed at the new way station at the summit of Baldy. In the summer of 1896, the stage company increased travel to three times per week. In the spring of 1897, the owner of the mail contract, Jacob Tippery, established a way station five miles west of Baldy summit but after a year moved to Grangeville so his children could attend school. He sold out to James and Thomas Surridge in 1899.