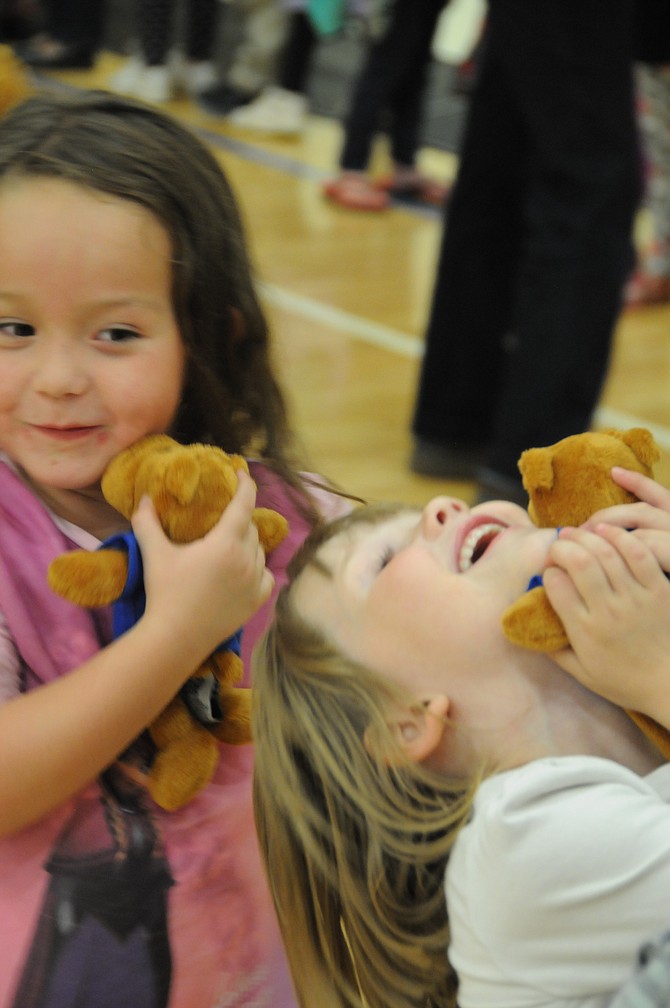 Photo by Lorie Palmer
Grangeville students give their new "reading buddies," donated by Idaho Forest Group, some love Wednesday, Sept. 23.
GRANGEVILLE — Does your child get bored while reading alone? Maybe he needs a "Reading Buddy."
These buddies came in the form of small, stuffed bulldogs Wednesday, Sept. 23
In an effort to instill excitement of reading in kids, Idaho Forest Group recently paired with Grangeville Elementary Middle and Sts. Peter and Paul schools to provided reading buddies for each kindergarten and first-grade student (second graders were also included at SPPS).
"Students will adopt their buddies and be encouraged to read to them every day," explained GEMS teacher Brittany Stewart. Students will keep a log and earn activities based on how many books they read to their tiny, stuffed bulldog.
Kids can earn trips with their buddy to various places in the school, as well as to meet school personnel. It takes 100 books read to have a sleep-over with the reading buddy.
"It's a small incentive to help ignite a passion for reading in young students," explained GEMS principal Dr. Susan Anderson.
Stewart said the program was developed with the intent to encourage all students to reach their fullest potential.
"We appreciate all the support at home and from community members as we assist all students in developing a love for literacy," Stewart added. "We especially thank Idaho Forest Group for their generous donation."