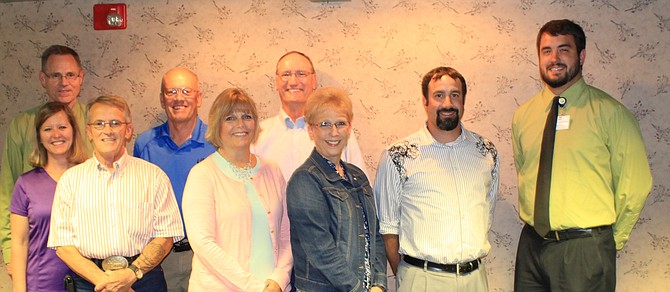 Contributed photo
The SMH Foundation Board Members are Morris Arnzen (Foundation Chairman), Shelli Schumacher, Palmer Weibert, Jim Rehder, Janice Baldus, Theresa Uptmor, Jim Church, Dr. Brad Schaff and Matt Forge (CAO for SMH).
COTTONWOOD — In 2015, St. Mary's Hospital Foundation Board has approved giving more than $88,000 in funds to the hospital. With these funds St. Mary's has been able to purchase new lights and scales for the emergency room, new radios for the ambulance crew, a TV for the ultra sound room so OB patients can view their babies, and literature for the Alzheimer's group. The bulk of the money will go toward purchasing new colonoscopes.
These funds have come from various sources; the foundation's annual golf tournaments, the Mardi Gras dinner/dances, memorials and community and employee donations.

To donate to the SMH Foundation call 962-2327, or mail in a donation to P.O. Box 137, Cottonwood, ID 83522.