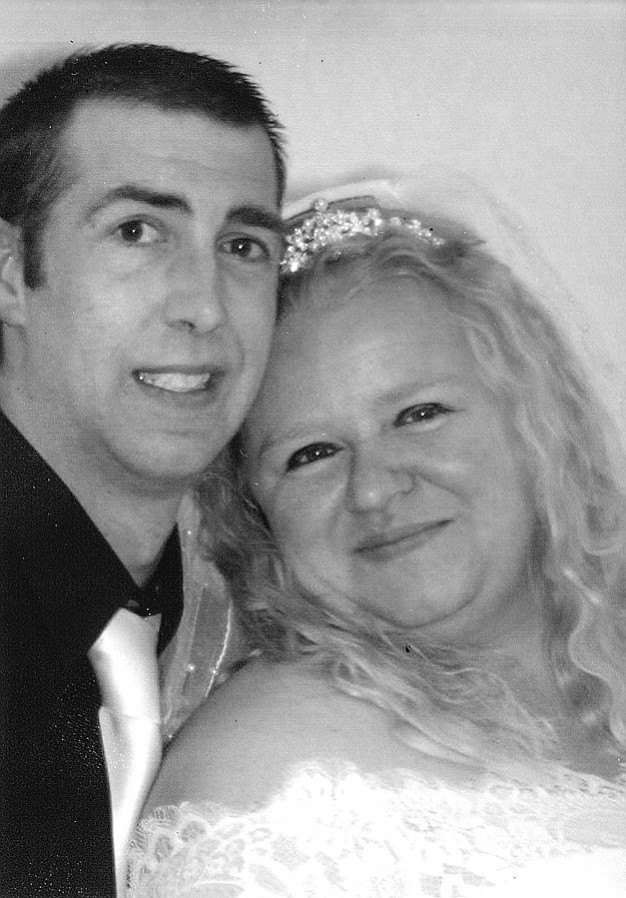 GRANGEVILLE — Joni Mae Trivett and Kenneth Michael Cox, both of Grangeville, were married at the Eagles Lodge in Grangeville Friday, March 25, 2016. Pastor Charlie Stefani of the Pleasant View Baptist Church in White Bird officiated.
She is the daughter of Barry and Ruth Trivett of White Bird. A graduate of Grangeville High School, she is currently a caregiver with Lakeside Residential.
He is the son of Ken and Tracy Cox, is a graduate of GHS and is employed by Pacific Cabinets in Ferdinand.
The bride wore a floor-length white gown with a veil made of satin and lace, diamond earrings belonging to the groom's grandmother, Eileen Wassmuth, lent to her by her new mother-in-law, Tracy. She carried a bouquet of pink roses. The wedding colors were pink and purple.
The groom wore black and white and the groom's attendants wore black and grey. All had pink and purple boutonnieres.
The matron of honor was Jennifer Poplin, friend of the bride and groom. She wore a floor-length lavender dress and carried pink flowers. Bridesmaid was Gina Kennedy, also a friend of the bride and groom, who wore a lavender dress and carried pink flowers.
Best man was Victor Cox, brother of the groom. Archi Tirado, friend of the couple, served as groomsman.
The couple's daughter, Jazmyn Larkin, was the flower girl who wore a white lace dress with pink and purple flowers and a tiara. Ring bearer was Kayden Cox, nephew of the groom, who wore black, grey and purple and wore a matching boutonniere.
Musicians were Archi Tirado. The cake was made by Bekki Madron. The couple thanks Velma, Cody, Pete, Lisa, Archi, Gina and Nita Fox for the special dinner which included dancing afterwards. A honeymoon is being planned for a later date.