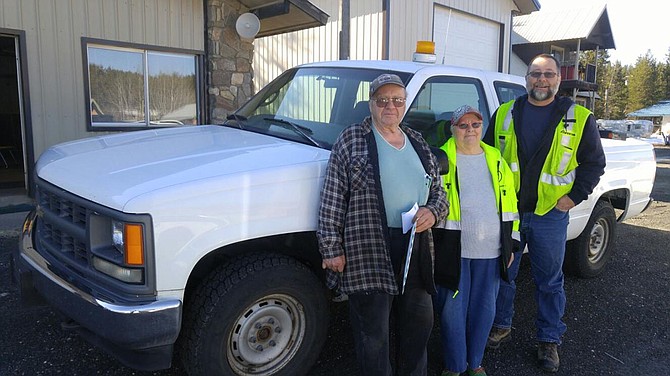 ELK CITY — The 1997 Chevy pickup Avista recently donated to the Elk City Volunteer Fire Department may be 19 years old, but it's still much newer than what chief Loren Anderson has been driving.
"Our trucks are 1966 military vehicles belonging to the Idaho Department of Lands," Anderson wrote in a letter to Avista. "We appreciate having them, but finding parts for repairs is next to impossible, so this vehicle would be quite an upgrade for us."
Anderson and his wife, Cocoa, head up the volunteer fire department. Even getting the vehicle to Elk City was a challenge because of a major rock slide that closed State Highway 14 for several weeks.
Finally, Grangeville's local Avista representative Eric Robie and regional business manager for the Lewis-Clark region, Mike Tatko, were able to deliver the vehicle. Shortly thereafter, Loren Anderson drove off, preparing to put a tank in the back of the pickup.