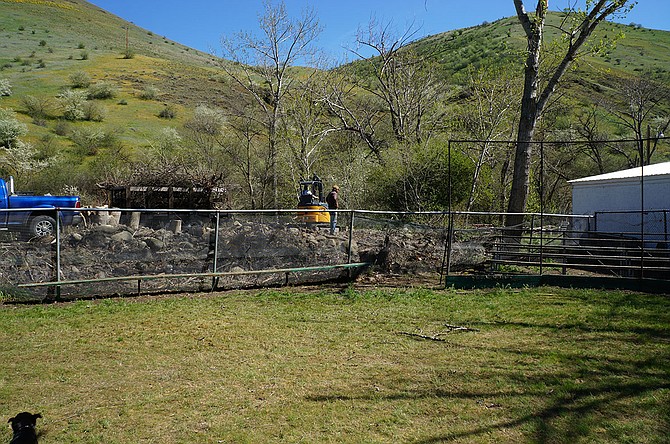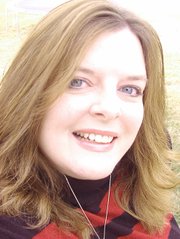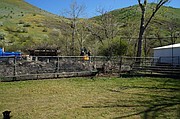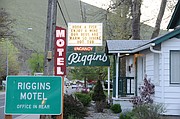 Grangeville High School is hosting a track meet Tuesday, April 19. Volunteers are sought to help with a variety of projects. It's a big job! Contact Naomi Finnegan at the high school (finnegann@sd244.org) or on her cell phone at 983-4162.
•
Did you know Home Grown Quilts on Grangeville's Main Street offers birthday parties? You provide all food stuffs and decorations and they will provide a project kit, instructor and the space! Cost is $15 per guest and there is no minimum number of guests required. Projects are pillowcases, tote bag and scarf and mittens. Call 983-0254.
•
Some people in the Riggins and Grangeville areas have had workmen coming to their homes who have told them Direct TV has bought out Dish. This is untrue! Some people have allowed them to switch out the equipment only to find out they are now paying two different companies. Nothing has changed, so beware of these scammers! Call Troy Bennefield at Lucky Star, 507-1888, if you have questions.
•
I recently read this posted online by HumaneWatch.org: "Only 1 percent of the money raised by the Humane Society of the United States (HSUS) is given to local pet shelters, and HSUS runs zero pet shelters of its own. Despite calling itself a 'humane society,' it is not related to the numerous humane societies in towns and counties across America. Thanks to name confusion and misleading ads, however, HSUS collects millions from unsuspecting donors and local shelters get shortchanged."
So, be careful when you see those tear-jerking commercials with the sad music. You would be much better off donating toward the ARF shelter that funds are being raised for in Grangeville.
•
Long Camp Drive -In in Kamiah is open for the summer. Picnic in the beautiful riverfront park or order to go. Try specials or some of the area's best burgers and curly fries. They are open six days a week, 11 a.m. to 7 p.m., closed Sundays. Home of the Long Camp Saturday Farmers' Market, opening Saturday, April 30. They are located one mile from the Kamiah river bridge on Highway 12, milepost 68. Call 935-7922.
•
Thanks to CHS Primeland for a great program on nutrition for 4-H'ers and FFA members last Wednesday night, April 6. You'll see more on that next week. With spending four days in Boise to help Avery during and after gall bladder surgery, Hailey being sick, then getting sick myself, I just didn't have enough time to get it all finished this week.
•
This just in from Brenda Heckman: "White Bird Area Recreation District had their first workday in White Bird. Some volunteers gathered to clean up the grounds and the dike on Saturday, April 9. We started at 8 in the morning and finished around 4 p.m.
There were more than 20 dump beds hauled out off the dike and two pickup loads from the yard and the tennis courts. The recreation district is wanting to improve the grounds so more people will come and enjoy it and the playground equipment. The community is proud to own the ground and building now."