White Bird resident Priscilla Giddings will face incumbent Shannon McMillan of Silverton in the May 17 Republican primary election for District 7A Representative.
The winner in this contest will face Democrat Jessica Chilcott of Sandpoint in the Nov. 8 general election.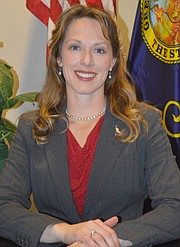 Priscilla Giddings
"District 7 needs a stronger voice to represent rural Idaho values in the state legislature," said Priscilla Giddings.
Giddings noted four issues of concern in her campaign.
Stop the overreach of federal regulations: "The Idaho State Legislature has the authority," she said.
Stop wasteful mismanagement of natural resources: "A unified effort is needed to restore access to our resources," she said.
Restore local jobs: "District 7 has the highest unemployment rate in the state," Giddings said, "but a return to resource-oriented jobs in timber and mining will make us prosperous once again."
Empower agricultural businesses: "The forecasted 50 percent drop in Idaho's agribusiness can be reversed," she said.
Raised in White Bird, Giddings graduated from Salmon River High School in Riggins and later received her B.S. degree in biology from the Air Force Academy. She trained as a fighter pilot and logged a thousand combat hours in deployment overseas. She joined the Idaho Air National Guard as an Air Liaison Officer for the 124th Air Support Operations Squadron. She currently serves as a major in the Air Force Reserves as the Director of Idaho Admissions Liaisons for the Air Force Academy and ROTC.  Giddings completed her master's degree in physiology. She has leadership experience, including working as an executive officer in Germany, interfacing and managing resources for 5,600 airmen at 16 geographically separated units across five countries.
She volunteered as an aide in the Idaho State Senate during the 2015 session and was invited to Washington D.C. to help lobby for education programs that countered Planned Parenthood. She currently works as a corporate pilot.
Her desire to serve stems from her experiences serving in Afghanistan where she realized the importance of our unique constitutional freedoms here in America; Giddings said that while she was trying to help garner freedoms for the Afghanis, those same freedoms were being lost at home. She chose to get involved by fighting to maintain constitutional freedoms in Idaho.
Information on Giddings at www.priscillafordistrict7.com .
---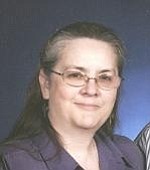 Shannon McMillan
"If re-elected, I will continue to support our natural resource industry, and support legislation which will attract job-producing industry to Idaho," said Shannon McMillan.
McMillan has served in the legislature for the past six years; for the old District 2 and currently for District 7.
"During that time, I have been able to develop solid working relationships with other legislators," she said, "as well as other officials within the state government, in addition to local officials both within our old district and our new district. And I have consistently supported legislation friendly toward our natural resource industries."
McMillan stated she is a strong advocate for the right to keep and bear arms – including earning an "A" rating from the National Rifle Association, and supporting the permitless concealed carry bill – as well as for pro-life issues – she was endorsed by Idaho Chooses Life. She supported assisting rural schools through establishing a rural education support center, which would allow smaller school districts to pool their resources in providing educational opportunities.

"My fiscally conservative stances have placed me among the top three legislators in Idaho, as ranked by the Idaho Freedom Foundation," she said.
Drawing on her life experiences – her late husband was a diesel mechanic in the mining industry, her father was a railroad worker – "I know personally what it is like to have loved ones forced to work out of state due to the state of our natural resource economy, and I will do everything within my power to ease the burden on our mining and logging industries so that our working men and women will be able to come home, here in Idaho, at the end of the day, knowing that their jobs will still be there tomorrow, as in previous generations."
"The most important issue on my platform is to do anything and everything I can for the State of Idaho to resist and push back against the undue burdens the federal government has placed upon potential employers," she said, "and to make Idaho a friendly place for job-producing industries to relocate."