COTTONWOOD — A divide over whether and how the Idaho County Commission ought to confront and cooperate with outside agencies on public land management issues is at the center of the race between Republicans Denis Duman and Jim Chmelik.
Duman will be challenging two-term incumbent Chmelik in the campaign for the District 3 seat.
Given the lack of a Democratic or independent challenger, the May 17 primary will determine the front-runner for a two-year term at the helm and an executive job for which taxpayers pay a bit less than $25,000 a year.
---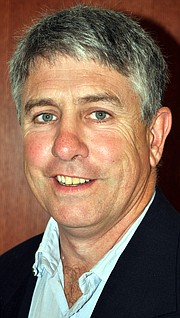 Jim Chmelik
Jim Chmelik, head of a successful cabinet and furniture business, married into a local family 28 years ago and entered local politics in 2007 with his public critique of the levy Joint School District 241 was running at the time. [Note: then as now the district included Grangeville and Clearwater Valley schools, and deconsolidation had recently moved Salmon River schools into an independent district.]
"I moved to what I thought was the reddest county in the reddest state, and I thought I'd be left alone," Chmelik said. "But after I was here a couple years, I realized it ain't that red, and those conservative values needed to be refreshed. I didn't see real conservatism being borne out. I saw us being more and more encroached upon every day in the federal forests. … When I moved here, I saw that if they can encroach upon that — if the environmental community can encroach upon that – the next place they'll go is to private property. That's their goal."
He said he got "neck-deep in that SRBA (Snake River Basin Adjudication)" – which he called a loss for our area from which he has "moved on."
"Then I got involved watching what was going on here with the school levy," Chmelik said. "We're sitting here, we can't fund ourselves, and we stare at billions of dollars in assets and we don't have access to them. … I attacked the process. It wasn't fair to that school board. Asking for that levy was not the right thing to do. … People will do the right things if presented with the facts, and that's what I've tried to do."
Chmelik has been involved in five elections and has "never once changed my positions."
"You have to have access to natural resources," Chmelik said. "It's the only way to make a living in this community. I love having Anderson Aeromotive here, I love what Ryan Uhlenkott does, what Uhling Militech does, what Aqua Jet does, what Pacific Cabinets does, the sewing industry out here – these are all great things. The mill is awesome. But we need more than just the mill. We need access to all our resources."
Chmelik said if opponent Denis Duman is "opposing me on transfer of lands, that's a huge philosophical difference. … If he opposes me on just the local things we've done – the garbage issue – that's a huge philosophical difference."
Chmelik said the county would be paying $250,000 more annually if not for the switch to Simmons. He said the open dumpsters have "always been a nuisance."
"If you have open dumpsters, people are going to abuse them," Chmelik said. "To say that this started after the switch, that's not the case."
Chmelik said Walco "would not work with us" on incorporating recycling into the county system and highlighted the stability of garbage fees and county taxes during recent years.
"You know what taxpayers have done? They've turned right back around and taxed themselves on these school levies," Chmelik said. "How much longer can we continue to do that?"
He noted the county has proposed a natural resource plan to establish "a better bargaining position for the county at the table with the agencies" that reflects "how we think the county should best be managed to bring about growth." [Note: Chmelik said public comment on the new natural resource plan is invited following the notice today, Wednesday, April 20, of a hearing on the new resource plan, to be held May 24. See 3B.]
Regarding the Upper Lochsa Land Exchange, Chmelik said he would not change his position. He said he does not support Western Pacific Timber's plan in its particulars, but supports a trade that would allow for "better management of our resources" — for cleaner air and water, for good jobs and recreation – and that would maintain public access to the forest and the county's tax base. "I saw it as an opportunity to change the way businesses look at us in these rural communities and I believe WPT was stepping up to the plate."
"We had an opportunity to drive the ship, and now we seem to be content to throw it away," he said. "If that's what they [voters] want, that's what they'll get."
Chmelik said WPT's plan for easements "runs counter to his principles of private property, but WPT is willing to make that compromise and if it's their land, they can do what they want and I'll support it."
In Chmelik's view, all of Idaho County's problems come back to the the loss of natural resource production from local forests.
"You can't keep the status quo if that doesn't change," he said.
---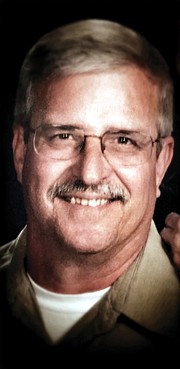 Denis Duman
After he got out of the Navy in 1980, Duman lived in Lewiston before he and his dad went in on Cottonwood City Electric. Born and raised in Cottonwood, Duman carried the business forward from 1984 until they sold it two years ago. In 1985 he was elected to Cottonwood City Council and, six years later, he was elected mayor. He took a four-year hiatus from elected office to avoid a potential conflict of interest with his private business, after which he was again elected to the council, and again elected mayor. Last December, he resigned, as state law does not permit a city official to lease land from that city – specifically, a hangar building at Cottonwood Airport.
His affiliations and titles over the years have included president of the Cottonwood Chamber, president of the North Idaho Chamber of Commerce, chair of the Clearwater Economic Development Association (CEDA), Ida-Lew Economic Development Association and Idaho State Electrical Board.
Duman said one key point in his political experience is "how to work with other agencies that you have to deal with, whether it's the EPA or any other state or federal agencies in your jurisdiction."
"Over in Cottonwood, we have the BLM office, and Cottonwood has its own police department," he noted. "Over the years, we've developed relationships where we work together all the time. We get along with them. We don't kiss anybody's butts, but we work together. I'll give you an example: Cottonwood is on a business loop. So is Nezperce, so is Craigmont, so is Grangeville for that matter. In the winter time, they (Idaho Transportation Department) plow a berm of snow in the middle of the street. In the City of Nezperce, the City of Craigmont, and I believe the City of Grangeville, it's up to the city to remove that berm of snow. Not in Cottonwood. The state comes over there with a couple of trucks and a loader and they come get it a couple of times during the winter. Why is that? Because we work together with them all the time instead of fighting them.… You may have to suck it up from time to time and do something you don't want to do, but you get along."
He cited another example: the West Camas Highway Group, in which the Cottonwood-area highway districts work together, such as in grant writing and purchasing of materials and equipment.
"The crusher can produce 100,000 tons a lot cheaper than 5,000 tons," Duman said. "That'd be a way to save the county money, not that the county road department would be any easier a nut to crack than these highway districts were at the onset. It would take convincing, of what makes sense and doesn't make sense."
He said the county commission presently maintains the county road department as autonomous and independent from ties to area highway districts.
Duman said he sees solid waste as the county's most pressing issue. "It's a problem that has been lingering for years. … The county commission had a big problem with Walco, whether it was real or perceived. Butch Walker's gone now, but they still do all the solid waste for all the cities all the way down to Lapwai, with the exception of Riggins, and they get along just fine. Nothing against Simmons, because I know those people personally also, but doesn't it make sense that because we have a landfill out here on this side of the prairie and one on that side of the prairie, that there's no reason they can't work together? … That doesn't get us beyond hauling our waste to Missoula or wherever, but the day-to-day stuff of where to take your appliances and tree clippings and whatever – they can't take them out here [at Walco] any more. But Grangeville being the largest community in the county and that facility outside of town here, doesn't it make sense that they should be part of the county solid waste equation? It doesn't have to be exclusively Walco or exclusively Simmons. Why can't we work together?"
Duman approved of the commission's pursuit of possibly hauling waste to Adams County, and said "the problems with the open dumpsters, the people brought on themselves. They are a total mess. Somebody is abusing the open dumpsters and they're screwing it up for everybody. … Down on the Salmon River, they've got chain-link fences around the dumpsters. I've talked to the mayor down there. It's not as convenient as it once was, but it isn't the end of the world."
Duman reserved his sharpest criticism for the commission's handling of the Upper Lochsa Land Exchange.
"That's not a county priority," he said. "That's between the Forest Service and Western Pacific Timber. Where the county really got in a bad way was when Western Pacific brought to the county a map…and the discussion shifted. The county, rightfully so, is concerned about losing taxable ground. … Then they come up with this bright idea for all this front-country out here, and the county signed off on that. Jim Chmelik himself will tell you that he voted to go along with that proposal before he even realized where this ground was. They looked at it on just a dollar-for-dollar basis and after they endorsed it he was shocked by people who said 'That isn't going to work.' At that point it was too late, but it shouldn't have been. They should have manned up and said 'We made a mistake and we're pulling our endorsement of it."