Carl Crabtree of Grangeville will challenge incumbent Sheryl Nuxoll of Cottonwood for the District 7 Senate position in the May 17 Republican primary election.
The winner in this race will face Democrat Ken Meyers of Sagle in the Nov. 8 general election.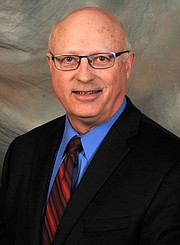 Carl Crabtree
"I have spent my life in both private business, and government service," Crabtree said. "I believe this balance of experience provides unique qualifications for the Idaho legislature that most candidates don't have."
He and his wife, Carolyn, are in the registered beef cattle business, and have a small livestock trucking business as well. Crabtree worked as a University of Idaho Extension Agent, Idaho County Weed Supervisor, and managed the Idaho County 4-H Program for 27 years.
"During these years, I developed ideas around what people, with different views had in common, instead of focusing their differences," he said. "As an example, the 4-H idea of "Blue Ribbon Kids," not just blue ribbon projects was a concept built on the common goal of raising better kids. We began to talk less about rules, and more about the impact on the young adult. The result was one of the strongest 4-H programs in the state."
In weeds, while working with landowners and government, Crabtree said, "We were able to agree that weeds were the problem, not each other. When the focus was the weed, we were able to agree to common goals, and develop relationships built from that common ground." The idea of Cooperative Weed Management Areas, he said, was built from that and spread to the entire state of Idaho.
"These work experiences taught me a lot about how government works, doesn't work, and how to know the difference," Crabtree said. "I know how to accomplish things within government, but to also figure out the difference between what is said, and what is done."
According to Crabtree, "My experience in business has taught me just how hard it is to make a dollar. Part of the reason for that difficulty is the regulatory burden placed on business by unintended legislative consequences and taxes. This knowledge, combined with my experience seeing government waste, encouraged me to seek a seat in the legislature, where I believe I can really make a difference."
•
Contact Crabtree: 983-2176 (h), 983-8188 (cell), crabtree4senate@gmail.com and on Facebook.
-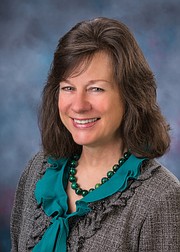 Sheryl Nuxoll
"My experience is my trust in my people, my constituents who have been faithful by informing me, guiding me, and trusting me in my position to represent them in the great state of Idaho," said Nuxoll. "For six years now in the Idaho State Senate, I have been battling for our rights, yours and mine. I am proud of the fact I have been defending your rights in speech and vote, as my voting record shows. I am only running because I love my country, my state, and my people and I am concerned that we may lose our inalienable rights very subtly and slowly."
According to Nuxoll, "state sovereignty means that states and their people have all powers not specifically designated to the federal government by the Constitution. Since stability and security are needed for a just order for protection, this requires limiting government regulations, especially from the EPA, the BLM, the FS, and other federal agencies. I sponsored SB 1338, which allows counties to demand that the health, safety, and welfare of the people are protected from fires, polluted air and water, and loss of wildlife. Great hope was revealed when we saw our community come together in Kamiah after the fires that ravaged our county last summer."
On more of her issues of choice, she said, "private property rights help determine our ability to survive. The state is to provide a healthy free market enterprise so business can thrive and so that a man is able to provide for himself and his family."
Gun rights, she said, are needed to defend ourselves from a tyrannical government.

"Our state should not be subject to the godless decision of the Supreme Court to forsake and redefine traditional marriage. I also will defend the right to life at all costs," Nuxoll said. "Human dignity comes from the ability to choose, to make judgments and act on them, requiring a good education so as to make an educated choice in defending our rights and voting. Our teachers in Idaho can make a better curriculum and tests than Common Core, including constitutional government classes."
•
Contact Nuxoll: snuxoll@senate.idaho.gov,  sherylnuxoll.com, facebook.com/sherrylnuxoll .