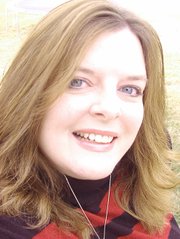 Syringa Hospital will host an open house and grand reveal of the new construction at the hospital and clinics, 607 W. Main Street, Tuesday, May 3. Open house and tours will be held from 4:30 to 6 p.m., with ribbon cutting at 5 p.m. Light refreshments will be served; the public is encouraged to attend.
•
Animal Ark volunteers Dori Dixon, Melinda Hall and Karen Cox would like to thank the occupational therapy group at Grangeville Health and Rehab, headed up by Teddy Rudder, for the donation jars they made out of large yogurt containers.
Thanks to Linda Marcham, Madakine Orr, Lavange Helena, Eva Manard and Kathy Schoo.
If you would like one of these buckets at your business, call Melinda Hall at KORT at 983-1230 or 983-1544.
•
The Elks will host a Mother's Day buffet brunch Sunday, May 8, 8:30 a.m. to 12:30 p.m. The public is encouraged to stop in and bring Mom out for a Mother's Day treat.
•
It was really nice to walk up to the Grangeville High School track meet last Tuesday, April 19, on a beautiful afternoon and see kids practicing tennis, a baseball game in progress, and then a nice, newly refurbished track. Thanks to all the community volunteers who helped the meet run smoothly, and a big thanks to the coaches, especially Naomi Finnegan who worked so hard to coordinate all the volunteers. It was great to see so many people come out and cheer for their kids in our own little sports complex area.
•
The Grangeville Chamber of Commerce Chamber will hold its spring quarterly meeting Thursday, April 28, at Oscar's Restaurant. Social time commences at 5:30 p.m., and the dinner and program will be at 6 p.m.
Emily Johnson and a few board members of the Affordable Housing Foundation of Grangeville will speak. This is a group of business people who have identified the need for affordable housing in town.
Dinner will consist of salad or soup, Dijon chicken, wild rice mix, vegetable and a (nonalcoholic) beverage for $14.95 RSVP to Jeff Kutner, jeff@grangevilleidaho.com.
•
Clearwater Builders Supply in Kamiah will host a Ladies Night Out event Thursday, April 28. Hearthstone Restaurant and Bakery will be sharing appetizers and Builders will be offering a variety of tips and deals, 6-8 p.m.
•
I was able to attend the Syringa Thrift Store volunteer appreciation dinner last week at The Gallery. The food was fabulous (My favorite? A bacon-wrapped date. Yum!) The GHS Jazz Band played and let me tell you, they are excellent. (Want to hear them? April 30 at the Nazarene Church or May 4 at the GHS concert.) The best part of the evening, however, was the good company. I sat by retired GHS teacher Chris Agee (still one of Avery's favorite people ever!) and we had a great visit. Lots of wonderful people there and thrift store manager Kristi Soltman Brooks did a great job organizing the event.
•
It was a wet weekend at the Asotin fair, parade and rodeo. I got soaked during the parade but got some nice pics of all the royalty girls representing Idaho County: Border Days, Riggins Rodeo, White Bird Rodeo, Triple Bar Drill, Cottonwood Riding Club and CVRA Rodeo. They all looked great!