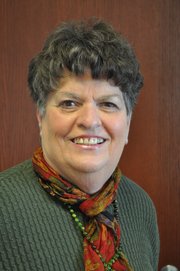 KOOSKIA / KAMIAH — It is spring clean-up time. Kooskia: City Park to leave items for disposal. Kamiah: Kamiah football field. Acceptable waste is small "around the house" items. If in doubt, call Simmons Sanitation at 935-2617.
Would you like to learn about the Nez Perce tribe? Friday, April 29, at the Heart of the Monster Park on Highway 12 across from the KOA Campground, the National Park Service will sponsor a day of information about the tribe.
ICARE barn dance will be held on Saturday, April 30, at the American Legion Hall in Kamiah. There will be dancing, food, auction and raffle. The cancer benefit will begin at 5 p.m. with dinner at 6 p.m. and music starts at 7 p.m. Cost is $15 per person with proceeds benefiting locals who are dealing with cancer. For information call 476-5971.
Ladies Only! Flying B Outfitters in Kamiah will offer an instructional shooting clinic on May 14. Instruction will cover a variety of topics including gun safety and handling of small caliber pistols and rifles. This is an annual event sponsored in part by Friends of the NRA and the help of multi-agency law enforcement. Firearms and ammunition are provided. Do not bring your gun, as no personal weapons are allowed. The fee for the class is $50 per person. Sign up early at Rae Brothers Sporting Goods in Grangeville before May 9. Clinic will be limited to 24 participants.
Faith Lutheran Church will host a book signing event on Saturday, April 30, from 1-4:30 p.m. Ruth Harder will be there to present her historical novel Hannah-Weaver of Life, a story of faith and compassion. Refreshments will be served; come and meet her and get acquainted.
The Long Camp Farmers'/Flea Market opens this Saturday, one mile from the Kamiah bridge at mile marker 68, from 9 a.m. until 1 p.m. Bring things to sell, or come to buy.
The Friends of the Clearwater-Elk City Wagon Road are hosting a "Dessert at the Museum" on Saturday, May 14, 1-4 p.m. Call Carol at 926-7465, Suzanne at 926-4278, Linda at 926-4606.
On April 30 from 10 a.m. to 2 p.m. the Kamiah Marshall's Office at 507 Main St. in Kamiah, and Kooskia City Hall at 026 S. Main in Kooskia, and the Drug Enforcement Administration (DEA) will give the public the opportunity to prevent pill abuse and theft by ridding their homes of potentially dangerous expired, unused and unwanted prescription drugs. Bring your pills for disposal.

What's Happening: Schedule your mammogram at the Kamiah Clinic, 935-2585. Mammograms are by appointment and are done on the second Wednesday of each month. Recycle on Saturday at the facility across the bridge near where the old pole yard was; 10 a.m. until noon. We mentioned that Tahoe QRU will have free Tai Chi classes at their 786 Leitch Creek facility on Saturday mornings beginning at 9 a.m. If you are interested, call Fran 926-7077 or Dolores 926-4908, or just show up.