Incumbent Paul Shepherd of Riggins will face off against challenger Kris Steneck of Elk City for the District 7B Representative position in the May 17 Republican primary election. No other parties have candidates in the race, so pending a write-in entry, the winner in the contest will run unopposed in the Nov. 8 general election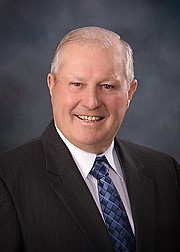 Paul Shepherd
"The communities over District 7 share many of the same concerns on issues such as education, health and welfare, transportation and resources," said Shepherd. "The livelihood of the citizens of District 7 is dependent on a wisely balanced and continued use of our basic resources – mining, timber, agriculture and recreation. I believe man can live in balance with nature and utilize those resources so necessary for our way of life. It is as foolhardy to overcompensate toward total non-use of our resources as it is to move toward complete destruction without conservation and renewal. If re-elected to the Idaho Legislature, I shall continue to work towards this balance."
According to Shepherd, as never before the federal government is exerting powerful mandates onto state governments, further infringing on citizens individual rights and plunging future generations into a morass of debt. Government bureaucracy and regulations are a great hindrance towards creating jobs in the private sector, he said.
"Prosperity and a high standard of living comes from efficient productivity and conservation, that excessive government hampers efficiency, reduces productivity and causes waste," Shepherd said. "I believe the best chance to effect improvement in the federal government is through a strong states rights movement."
According to Shepherd, citizens are demanding government at all levels be effective and efficient.

"As a state legislator I take those two words and the Constitution as a guideline when contemplating any legislation that is introduced," he said
A third generation Idahoan, Shepherd is self-employed: Shepherd Sawmill & Log Homes, Inc. He has served as director of the Salmon River Chamber of Commerce, Salmon River Cowboys Association, Riggins Gem Committee and Salmon River Jet Boat Races; and he served on the Garden Valley School Board.
He is currently serving his sixth term as house representative, and he sits on the education, resource and conservation, and transportation committees. He also serves on both the Western Forestry Legislative Task Force and the Western States Transportation Alliance.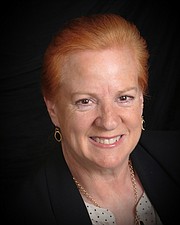 Kris Steneck
"I have stepped forward to pledge that I will work with great compassion to derail the insidious attacks that are usurping all aspects of Idahoans' lives," said Steneck, "especially in the timber, ranching, agricultural and mining arena. Nor will I relent to the cancer of 'political correctness' by compromising the Republican platform."
Steneck noted three platforms of her campaign:
"I am uncompromisingly pro-life, Christian, traditional marriage, Constitution, 2nd amendment, lower taxes, freedom, individual responsibility, local control of education, nullification (state and jury), business and agriculture, rights of property and business owners," she said.
"I am uncompromisingly against big government, global government, taxes, police states, intrusive government, infringement of rights, bureaucracy and bureaucratic regulation, cartels, monopolies, cronyism and entrenchment of power," she said.
"I understand the constitutional limits to governmental authority, the inherent power of a sheriff, the difference between a right and a privilege; the threat of central banks, paper money, debt and Keynesian economics," she said. "I understand: the corporate nature of government and citizenship, the enslaving and disincentive nature of taxes and regulations. I understand the critical battle for freedom, the difficulty of this job, and that somebody has to do it. I understand the founders' idea of the citizen representative."
Steneck was raised in the Treasure Valley where her parents had a small ranch outside of Meridian. She joined the Boise Police Department as an officer.
"Although considered a highly non-traditional female job, it was a great passion of mine to serve and protect," she said. That work sparked her interest in criminal justice and social sciences and she left her position as a patrol officer and began completing a B.S. in social science and graduate certificate in addiction studies. The economic downturn took her to Alaska where she married and raised her family.
"I have worked with violent incarcerated youth and adults, taught in the prison system as a certified alcohol/drug counselor, and written sentencing recommendations as a hearing officer for the parole commission and district courts," she said. "With my professional background, I was named to the Alaska Governors Juvenile Justice Committee and served in the American Legion Women's Auxiliary."
•
Find Steneck on Facebook