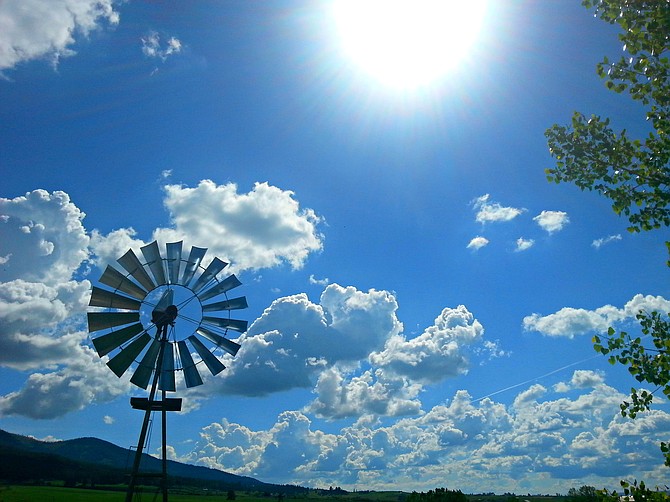 GRANGEVILLE — Grangeville High School sophomore Hailey Russell took top honors at the state of Idaho PTA Reflections arts contest.
Russell's photo "Blue Skies" won first place in the high school photography division. The photo will go on to represent Idaho in this category at the national level. Her photo was taken in her own front yard of the family windmill against blue skies on a sunny day. The theme for the year was "Let Your Imagination Fly." See the photo at www.idahocountyfreepress.com
Russell was unable to attend the April 23 awards ceremony in Boise as she, Border Days Princess 2016, and Maggie Chmelik, Border Days Queen, represented Idaho County at the Asotin parade and rodeo.
Russell has entered the PTA Reflections competition since kindergarten in various categories including photography, visual arts, literature and dance choreography. This is the third time her work has gone on to nationals: last year she received an honorable mention in photography.