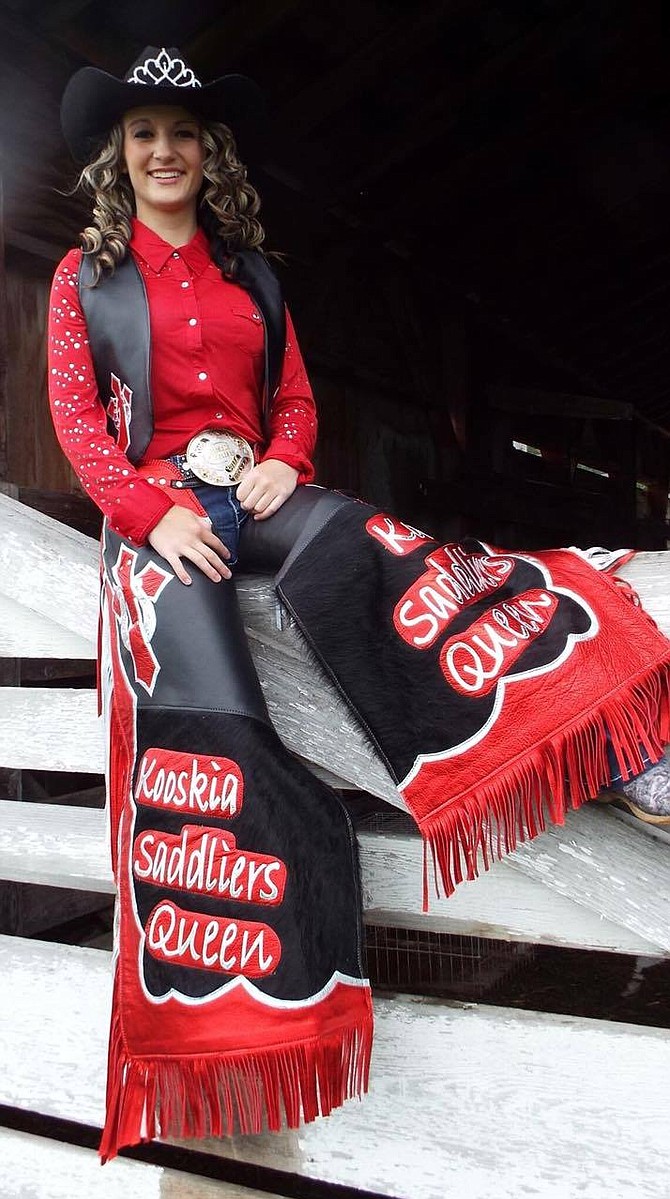 KOOSKIA — Representing Kooskia at the Kooskia Days parade this weekend will be 2016 Kooskia Saddliers Queen Mckenzie Cruson.
The daughter of JD and Julie Cruson of Grangeville, Mckenzie is a junior at Grangeville High School. She is the granddaughter of Jim and Jeanie Bullington of Riggins and Ed and Kitty Cruson of Grangeville and the late Gertrude Cruson. She has one brother, Cody, 25, and one sister, Dakota, 21.
"My experience for royalty means a lot because I have dreamed of becoming queen since I was a little girl," she said. "No one in my family has ever been royalty – I am the first."
Cruson is a member of Grangeville Border Days Drill Team, her horse's name is Kickstart, and at school she participates in choir and cheerleading. She works at Radio Shack and also baby-sits.
Kooskia Saddliers:
Kooskia Saddliers has a variety of O-Mok-Sees, play days and other events at their arena along the river, just outside of Kooskia on Highway 13 toward Kamiah. Check out their Facebook page for details.The next play day is set for Aug. 13.
Cruson has been sponsored by Kooskia Feed, Selway Bar, Southfork Saloon, Toni and Monty Baker, Jim and Jeanine Bullington, K and R Video, Darlene Key, Lazy P Creations (Sara Pro), Turner, Inc., Jerry and Sharon Cox, Myryssa Gates (Underneath This Hat Photography) and Blevins Agency (Romine).
"I would encourage other girls to try out for Kooskia Saddliers royalty because the club is all fun and games but very organized," she said. "Everyone involved is very nice. They are sweet people."
Following graduation, Cruson plans to become a registered nurse through Lewis-Clark State College.
"I have a very high interest in the medical field and I am also obsessed with cows – I think they are adorable," she smiled.
Cruson's favorite song in Coal Miner's Daughter by Loretta Lynn and her favorite rodeo event is ranch bronc riding.
"I would like to thank my mom and dad for the help they have given me throughout this year," she said.