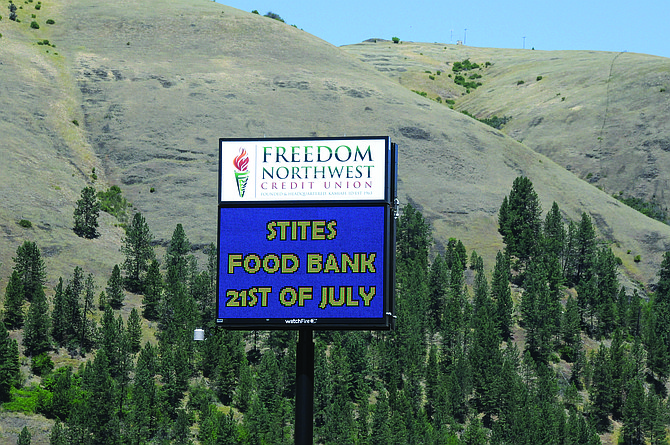 Photo by Lorie Palmer
The former Kamiah Credit Union — now Freedom Northwest Credit Union — has all its new signage up. This reader sign is at the Kooskia branch.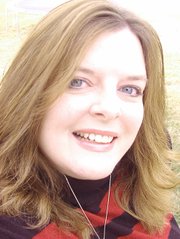 Pine Tree Community Credit Union in Grangeville, as well as the Riggins branch, will host a Member Appreciation Day Barbecue Friday, Aug. 5, 11 a.m. to 2 p.m.
Stop on by for hot dogs, chips, soda and cake. Also enter for a chance to win a $50 VISA gift card.
•
Any mom and kid friendly businesses or organizations are invited to call Sarah Musick with Camas Prairie MOPS (Mothers of Preschoolers) if they are interested in being involved in a Mom Fair Aug. 17. This will run that Wednesday, 10 a.m. to noon, Real Life, 1005 Highway 13. Call Musick at 451-3285.
•
Partnership for Healthy Communities will offer free health screenings at this Thursday's Summer Concert Series in Grangeville. This last concert of the season will feature Josh Crosby. The screenings booth will be set up with the Grangeville Farmers' Market and will run 6 to 8 p.m.
•
Syringa Hospital and Clinics will be offering sports physicals today, Wednesday, Aug. 3, 1 to 5:30 p.m., at the Syringa Kooskia Clinic, and tomorrow, Thursday, Aug. 4, 4 to 6 p.m., at the Syringa Primary Care Clinic in Grangeville. No appointment necessary.
These physicals are free with a suggested voluntary donation maximum of $25. One hundred percent of all donations received will go directly back to that child's school.
For questions contact Jo Anne Smith jasmith@syringahospital.org or at 507-0720.
•
Kamiah Chamber of Commerce's General Meeting will be held tonight, Wednesday, Aug. 3, at the Welcome Center (Chamber Building), 6:30 p.m., for the potluck dinner with the meeting at 7 p.m.
•
Crazy Days are going on in Grangeville this week! Look in this week's Shopper and Free Press for participating businesses who ran ads. Support your local stores!
•
In case you didn't know, the huckleberries are on. And they are the best, thickest berries I have ever seen up by Fish Creek and past that area. They are definitely plentiful this year, and many are right beside the road. Get out there and get some! My brother and I got about two gallons. He picked more than I did, but mine had fewer stems and leaves!
•
If you haven't met Syringa Hospital's newest doctor, you're in for a treat. Brett Johnson, DO, is a very nice, gentle-spoken man who has a very caring bedside manner. His nurse, Jennifer McColloch, is a sweetheart, too. Patient and kind. Thanks to them for their great care with my mom last week. And look for more on Dr. Johnson next week!