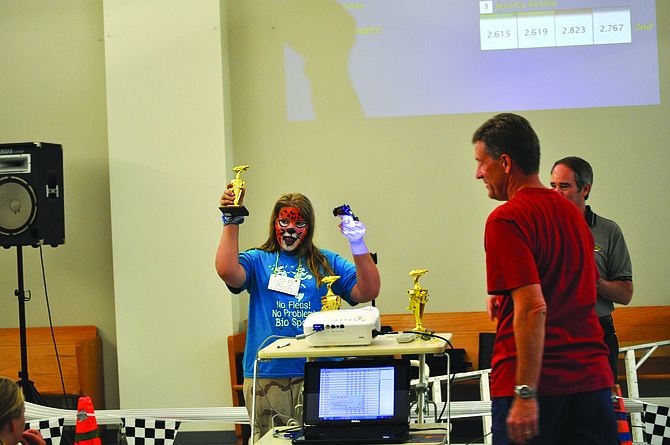 KOOSKIA — Kooskia Days means it's time again for the AWANA Grand Prix. For the sixth year, Valley Bible Church of Kooskia is sponsoring the event Aug. 5-6.
Children ages 4 to 14 can build their cars from pre-cut pine blocks into the racer of their dreams with the help volunteers. Construction will be at the Kooskia City Park from 10 a.m. to 5 p.m., Friday, Aug. 5, and 9 a.m. to 1 p.m., Saturday, Aug. 6. Start early enough so paint is dry by 1 p.m.
The Grand Prix will start at 3 p.m., Saturday at the Kooskia City Hall Community Room. All competitors will race their cars that were finished on site. Those of any age who still have "vintage" racers they are proud of are invited to put them on display.

The kits, construction, and competition are free. Trophies will be awarded for placing and design.
AWANA is an acronym that stands for Approved Workmen Are Not Ashamed, which comes from the Bible verse 2 Timothy 2:15: "Do your best to present yourself to God as one approved, a workman who does not need to be ashamed, and who correctly handles the word of truth
AWANA this year starts on Wednesday, Sept. 14, 6 p.m, at Valley Bible Church, 319 N. Main St., Kooskia (Broadway and Hwy 13). Call 926-0182.