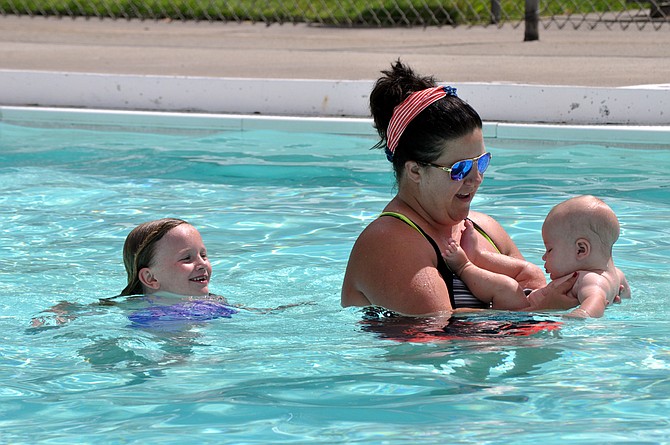 Photo by David Rauzi
Swimmers at the Grangeville City Pool on Tuesday, Aug. 9.
GRANGEVILLE — Get your swimming fun in soon as the Grangeville city pool will close for the season next Friday, Aug. 19.
Starting Monday, Aug. 15, pool hours will be limited, closing at 4:40 p.m. with no evening swims offered through Aug. 19. According to the city, limited hours are due to the availability of lifeguards.
For information on hours and admission costs, call the pool, 983-0935, or go online at http://grangeville.us/city-parks/city-pool/ .