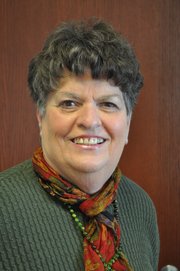 KOOSKIA / KAMIAH — It is crazy quiet here.
One of the biggest events of the summer will happen the first week in September. Kamiah's Barbecue Days. If you wish to have a booth or participate in any of the events, contact the Kamiah Chamber of Commerce to sign up in advance. Don't miss out on being able to take part in one or more of this event's many activities.
Local author, Michelle Hayes, will be at the Kamiah Community Library on August 24 and at the Kooskia Community Library on the 25th for a book signing of her book Glimpses of an El Dorado Rose. Go and take the children to meet and support one of our local talents.
School will be starting soon, so be mindful of your speed while driving near schools, and watch for children in or near the roadway.
What's Happening:
Schedule your mammogram at the Kamiah Clinic, 935-2585. Mammograms are by appointment and are done on the second Wednesday of each month. Recycle on Saturday at the facility over the bridge near where the old pole yard was; 10 am until noon. We mentioned that Tahoe QRU will have free Tai Chi classes at their 786 Leitch Creek facility on Saturday mornings beginning at 9 am. If your are interested, call Fran 926-7077 or just show up. These are beginning classes for seniors and it will help with balance and general health. If you know or make news, give me a call.