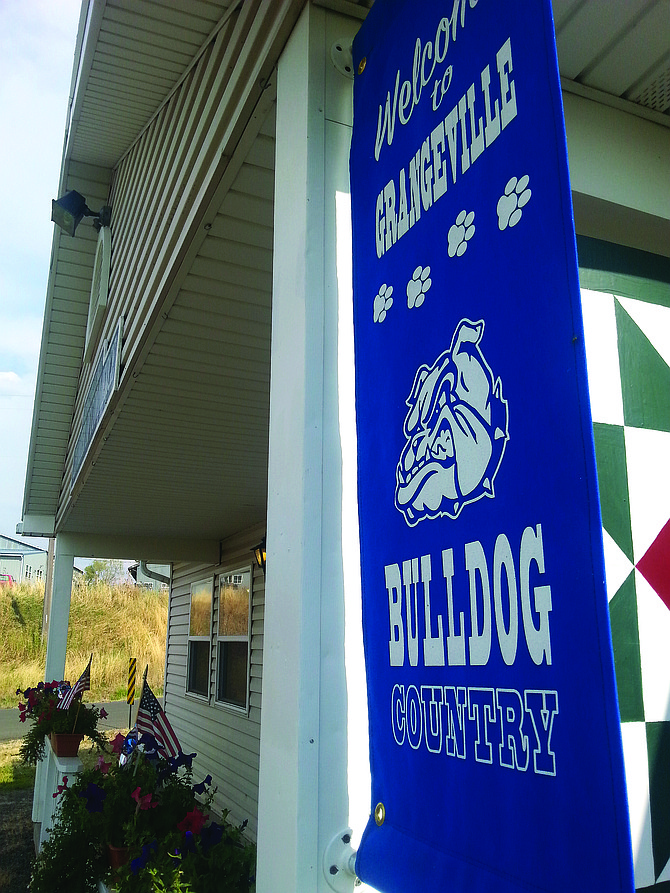 Photo by Lorie Palmer
The banner seen here at the Grangeville Chamber of Commerce Visitor Center will also be seen downtown on Main Street.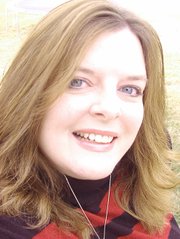 Have you wanted to use your pressure canner but are worried about whether the gauge is working correctly? Pressure canner lid gauges can be dropped off at the University of Idaho Extension Office (Grangeville Courthouse) to be tested Thursday, Sept. 1. Drop lids off today, Wednesday, Aug. 31, and pick up Friday, Sept. 2. Joyce Forsmann will test the gauges and leave notes with any instructions needed.
•
SmartAsset, a financial technology company, recently released its second annual study on the Best Places to Retire. The study rates cities by their tax friendliness, recreational and social opportunities for seniors, and availability of medical care.
In Idaho, the top 10 places to retire are (in order) Sandpoint, Burley, Blackfoot, Emmett, Twin Falls, Hayden, Eagle, Rupert, Lewiston and Pocatello.
Additional information on the study, including the methodology and interactive map, can be found here: https://smartasset.com/retirement/retirement-calculator?year=2016#Idaho.
•
The Grangeville Chamber of Commerce has been placing new banners in town to support Grangeville Bulldog pride and welcome visitors. These blue and white banners were designed by Annelle Urbahn and Liz Clark and printed by Gradient Shift Graphics and sewn by NU4U. The eight new banners are or will be on the East entrance to U.S. Highway 12, Heritage Square and the Grangeville Chamber of Commerce Visitor Center. The chamber hopes to make similar banners available to supporters soon.
•
Avista Utilities will host an energy fair at Cottonwood Community Hall, 506 Knight Street, Tuesday, Sept. 20, 3-6 p.m.
Learn how to save energy at home and get answers about energy assistance. Free parking, food, beverages and weatherization items will be available. In addition, a kids activity area with crafts and interactive online games will be set up.
If any accommodations for persons with disabilities are needed, call 509-495-8024 or e-mail AvistaOutreach@avistacorp.com.
•
A Quality Life Health Center and the "new" Groaner Fitness, 505 W. Main, Grangeville, (820-4148) are pairing up with Partners for Healthy Communities to offer an Interactive Health Screening at this location. Free screenings include: Blood Pressure Screening; A1C (diabetes); Body Mass Index; Scoliosis; and Iodine dermal testing. Call for details.
•
Sign up now for some exciting Lewis-Clark State College Grangeville Outreach classes.
Your Fondant Fantasy is set for Tuesday, Sept. 20, 6-8:30 p.m., in the Grangeville High School home ec room. Instructor will be Bridget Arnzen and cost is $30.
Quickbooks 2016 is set for Thursday, Sept. 22, 9 a.m. to 4 p.m., at the center, and will be instructed by Janice Gobbi. Cost is $80.
To register call coordinator Carla Nuxoll Wilkins at 983-2164 or e-mail cnwilkins@lcsc.edu.
•
Remember, as of Sept. 1, the emergency entrance at Syringa Hospital will be closed to non-emergency patients to protect the privacy and safety of all those patrons who need to be in emergency care. Non-emergency patients should use the Main Street or primary care clinic entrances.
•
Grangeville's Camas Lanes is having a back-to-school bowling special, two games for $5. The alley is open for bowling Monday through Friday, 2 to 9 p.m. Winter bowling starts Sept. 6. Sign up now, call Brenda at 983-1160. Stop by Camas Lanes at 101 W. North Street.