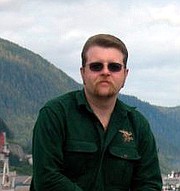 Dear Bwana, I didn't get my elk again this year. That makes four years in a row!  I know my buddies at work are laughing at me and, obviously, I'm becoming self-conscious about the situation. Can you give me any tips on how I can feel better about myself and, most importantly, how we can get some better elk hunting? Thanks for your time, Thomas
Hey there, Thomas!
You have a couple of good questions, so let's tackle your manly troubles first. 
If I'm reading you correctly, you are looking to recover your rugged prowess by "bringing home the bacon," so to speak, and a trophy bull elk is the apple of your eye. My diagnosis is fairly straight forward. Like many middle-aged men, you are suffering from what is known as performance anxiety. Considering you have to wait a whole year to redeem yourself, you have precious few options, in my opinion. I would suggest you follow the lead of most men who suffer from certain inadequacies and drive directly over to the nearest car dealership and buy the biggest, snazziest diesel pickup you can afford! Then outfit it with a lift kit and roll some coal, baby! Last, but not least, don't forget to emblazon the license plate with your last name. Then everyone will know you are bad to the bone!
All joking aside though, the last thing you should feel bad about is coming home empty from a wapiti quest. Just the fact it's been several years since you've connected tells me you are most likely a selective individual, and I respect that. Conservative-minded sportsmen, who are more concerned with the plight of our elk herd in Idaho County than just punching a tag strictly to puff their chests out and crow, will be the individuals who help bring our elk numbers back, if at all possible.
That leads us to your second question. How can we help our ailing elk herd, in the Clearwater region especially? We find ourselves entrenched in a cavernous hole created by many factors, most having been out of our control. Loss of habitat and the introduction of a non-native apex predator being two major reasons. Most folks think, and rightfully so, that most of the problems that have led to our elk decline weren't their fault. So why should they suffer the burden of relinquishing their hunting opportunities to effect change? My only answer to that is, because we are the only ones who can. If we want to bring our elk herd back to the way we once knew it, we all must sacrifice. You'd be hard pressed to find an honest individual in Grangeville who wouldn't agree elk numbers are in a precarious state. The time for a new direction has arrived.
It all begins by supporting commonsense change and that will accomplish more than most people realize. I'm not exactly sure what this new course will look like, but change could come from several different avenues. Perhaps we won't be able to hunt bulls every season or cows for that matter. Maybe the answer is only mature bulls will be legal, giving the spikes and rag horns a reprieve. At this point I'm not positive of what change will look like, but I think all those with an open mind agree it must come. My only suggestion is that all sportsmen who care about the future of our elk herd in Idaho County support positive adjustments to our seasons and rules if there's any hope for a future that even remotely resembles our past.
Thanks for the question, Thomas, and good luck in the future!
Bwana
If you have any outdoor questions with an insatiable need to be answered, submit them to askbwana@gmail.com or visit Larry Hatter Worldwide Outdoor Author on Facebook.