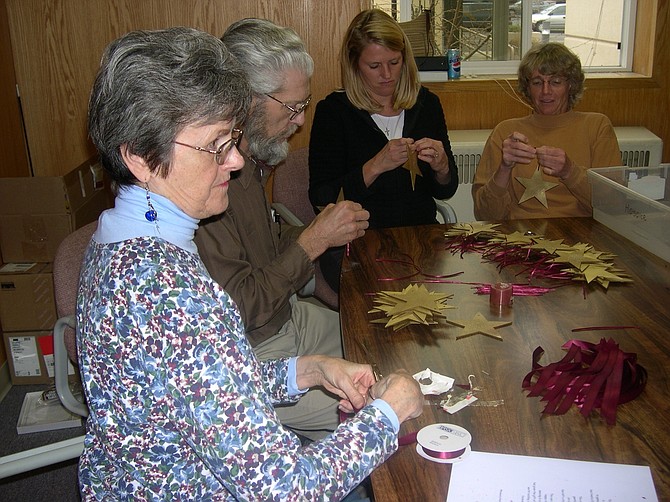 10 YEARS AGO December 6, 2006
• RIGGINS - Work has been delayed for at least one year on the Salmon River Road project as submitted work bids exceeded the project's total $17 million budgeted cost.
20 YEARS AGO December 4, 1996
• The Grangeville City Council hopes to make traveling around town for persons with disabilities a little easier. At their Monday meeting, the council approved amendments to the city sidewalk ordinance requiring Americans with Disabilities Act access installation with substantial building projects.
30 YEARS AGO December 3, 1986
• It appears the School District #241 experiment with all day kindergarten classes at Clearwater Valley Primary is a success.
40 YEARS AGO December 1, 1976
• Idaho County's jail facilities appear to be inadequate while county personnel do not have enough room in the present facility, according to documentation on file at the Idaho County Courthouse.
50 YEARS AGO December 1, 1966
• Santa Claus will make his first visit to Grangeville Saturday and will stroll up and down Main Street where he will be passing out candy canes to those with whom he talks.
70 YEARS AGO December 5, 1946
• Proposal for a sharp increase in telephone rates were announced in Lewiston. Proposed rates are business flat rate $5.50 from $2.75; residence flat rate (individual line) $2.75 from $2.50; and farmer lines $12 a year from $3.60 per annum.
80 YEARS AGO December 3, 1936
• V.A. Anderson, employed at the forest service office, fell through the ice in the center of Tolo Lake and was pulled to safety by Bill Baker and Dick Cone.
90 YEARS AGO December 2, 1926
• Annual report of the Nez Perce National Forest shows 57 forest fires were handled by the organization with a total cost of $2,575.
---
Do you remember people and places in Idaho County that are worthy of notation? Laurie Chapman is interested in doing a Q&A with area residents for the Prairie Pulse blog. Email lchapman@idahocountyfreepress.com for more information.