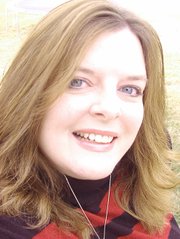 Dori Dixon, Melinda Hall, Mary Ann Davidson and Karen Cox of Animal Ark Lost and Found would like to thank all those who showed Saturday, Dec. 3, for Pets and Kids Pictures with Santa. They would also like to thank Mr. and Mrs. Santa, Primeland Country Store for letting them have the pictures taken there, One Hour Photo (Toni Baker for taking photos and Robert Nida for developing them), and Sue Kutner from The Gallery for matting the pictures.
•
Home Grown Quilts in Grangeville is offering a Kid's Camp Quilt Class Monday, Dec. 19, 9 a.m. to 2 p.m.-ish. Instructor is Breezi Kohrman. Class fee is $10 (or free with class pass) plus supplies. Stop by 207 W. Main Street, or call 983-0254. Store hours are Monday through Friday, 9 a.m. to 5 p.m., and Saturdays 9 a.m. to 3 p.m. Also, know there is a stocking stuffer sale through Dec. 18, and every Tuesday is free sew day from 10 a.m. to 5 p.m.
•
Do you need a few gift-giving ideas for Christmas that don't cost a lot of money? Giving of time and personal resources are always excellent gifts. Here's a few ideas: Share photos with loved ones who may not get to see the every-day growth and milestones of your family. Trade recipes. We all have at least a few tried and true passed down recipes that would make lovely gifts for family members. Write or type them on a card, including where the recipe came from and include a brief story on why the recipe is special. Make a coupon book for chores or time with family members. This can include reading a story, doing dishes, baking – really anything. Some of the things I have loved best from my girls are letters, photographs and lists of reasons I am an A-Ok Mama. Those gifts are priceless.