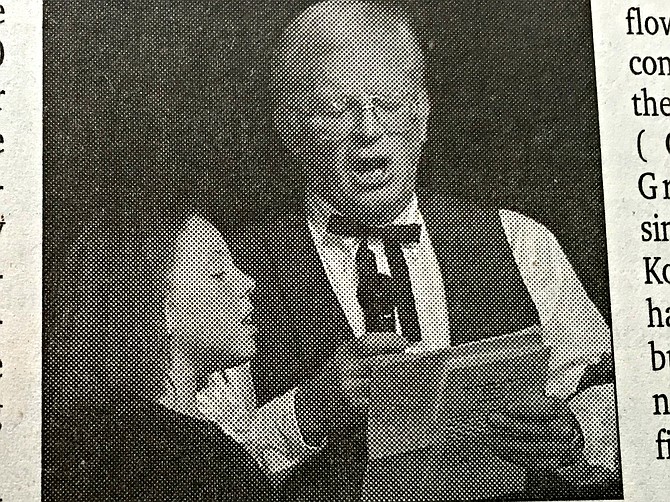 60 YEARS AGO Dec. 7, 1956
•Plans to enlarge the facilities of Grangeville's General Hospital were announced this week by David Altman, chairman of the hospital board of directors.
70 YEARS AGO Dec. 6, 1946
•Someone was either playing a prank or trying to steal the Claude Irwin Chevrolet pickup Monday morning. Mrs. Irwin, who does the janitor work at the First Security bank, parked the pickup across the street in front of the C. D. McCargar agency about 6:30 a.m. She found the car missing about an hour and a half later, and when not locating it along the street reported to local officers. State Patrolman Chas. Pittman and county sheriff officers immediately into action and telephoned to points to have all highways checked. Shortly after the warning had been sent out the pickup, containing the familiar figure of the old Irwin shepherd dog, was found hidden near the rear of the Hancock Funeral home.
80 YEARS AGO Dec. 24, 1936
•The Grangeville Bull Dogs won the championship of the invitational tournament held here last week end by defeating Kamiah, Cottonwood and Kooskia, while Kamiah went into a second half scoring spree Saturday night to win over Stites and clinching the consolation honors of the tourney in the preliminary.
90 YEARS AGO Dec. 23, 1926
•According to county treasurer Aaron F. Parker, the 1926 taxes have been coming in to the Tax Collectors office in good time. On Wednesday there arrived in the above office a check from the Norther Pacific Railway, amounting to $40,440.62, which amount represents one-fourth of the total tax already paid to the Tax Collector and about one-tenth the total charge which is $384,000.
100 YEARS AGO Dec. 28, 1916
•Grangeville is becoming notorious, criminals having become so desperate as to snatch purses from pedestrians on the main thoroughfare of the city in broad daylight.
Have a historic photo to share?
E-mail it and photo details to:
Freepressnews@idahocountyfreepress.com