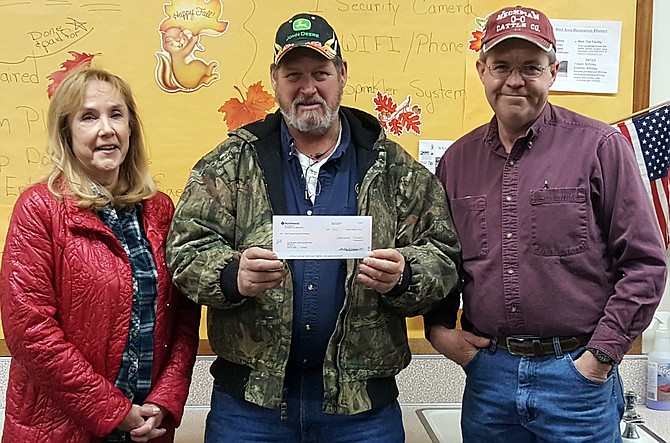 WHITE BIRD — White Bird Area Recreation District was recently awarded a $1,000 grant from Northwest Farm Credit Services for the remodel and accessibility updates to the White Bird Elementary School restrooms.
The recreation district was formed in 2014 to acquire the former White Bird Elementary School for use by the greater White Bird area as a community center and park for recreational, artistic and educational activities. Since their formation, district commissioners and volunteers have worked to clean and repair the building and property. One of the more pressing items on their "to-do list" has been renovating the school bathrooms to make them ADA accessible and to replace the existing elementary school sized facilities with facilities more suitable for the building's current use.
The grant was written by Clearwater Economic Development Association (CEDA) and will be used for the renovation project. Commissioners Christie Christensen, Steve Dalgliesh, and Dean Heckman were presented the check at the recreation district meeting Dec. 14.
The White Bird community center and community park includes the old White Bird School building and grounds. The center has two large activity rooms (each approximately 30′ by 40′) and two restrooms. There are also tables, chairs and benches available for use. The park (school grounds) has a tennis court, basketball hoops, a softball field, a recently upgraded playground area and public access to fishing in White Bird Creek.